What Does A Pest Control Company Do?
Published Date: August 12, 2022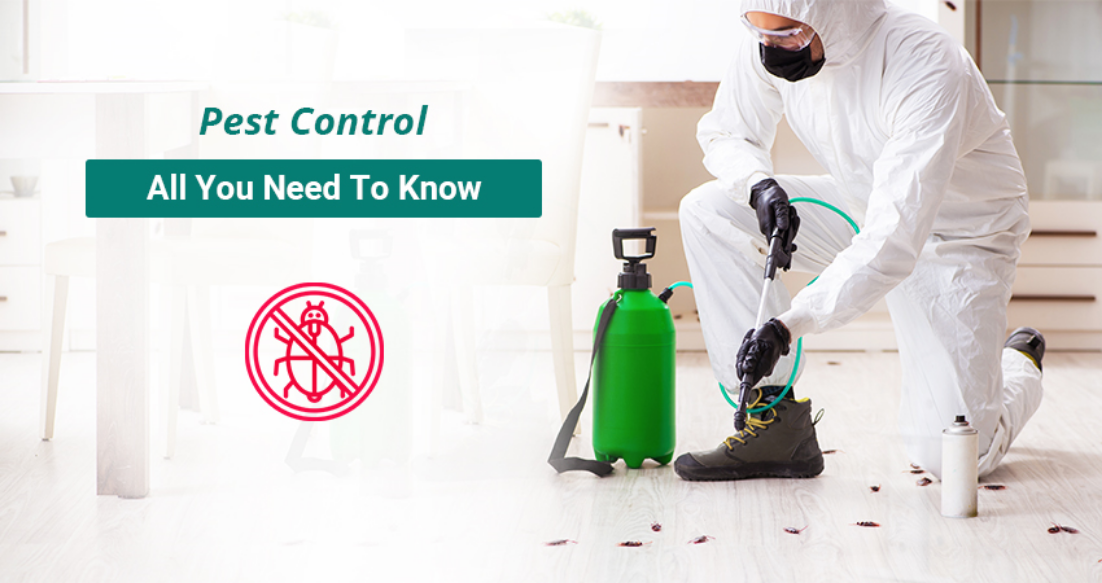 A pest control company encompasses various services and treatments to control and eradicate those troublesome creatures. Now, you must be wondering what does pest control do in the treatments? What's the process and cost to conduct that? We've outlined all the minute details of pest control companies and their processes that will assist you in selecting the best service for your home.
What Are The Various Pest Control Treatments?
There are various pest control methods available, and the company will assist you in choosing the suitable one as per your requirements. However, some familiar and famous treatments are: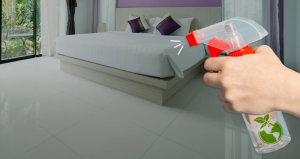 In an organic method, companies use baits, spraying, or traps. Generally, pest professionals may add poison to these baits. Otherwise, they use oils, spray inside the house, and apply insecticidal soaps. Such methods are generally safe for plants, kids, and pets.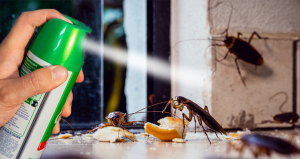 Chemical pest control involves use of pesticides and insecticides in the form of solid, liquid, or aerosol. Liquid insecticides are the go-to treatment when organic pest control isn't the option. However, chemical treatments can be harmful to humans.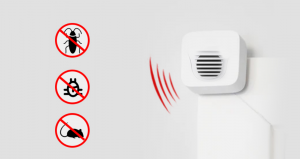 Technology has made things simpler! With electromagnetic and ultrasonic pest repellers, professionals can quickly get rid of pests. These waves create high-frequency sounds that affect the nervous systems of pests. If there'll be any safety measures to follow, the company will inform you. 
What To Expect From A Pest Control Company?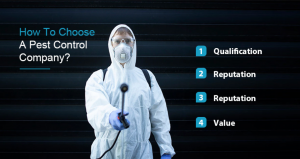 A decent pest control company must provide a variety of services. Here's a quick breakdown of how such companies work and what you can expect. 
Evaluation
You should be offered a free inspection or consultation upon contacting a pest control company to treat a pest problem. It's the time when an exterminator comes to your home to conduct a thorough inspection of the interior and exterior areas. If you have any concerns about the procedure, now is the time to ask them.
Pre-Treatment
Before arriving, the pest control company will recommend some procedures to prep your home. These procedures may vary depending on the type of pest infestation. The company may ask you to perform specific steps, including removing some home items, cleaning, or keeping pets and kids away.
Treatment
A pest control professional will carry out the process by the plan discussed with you. In some cases, people are required to stay away from their homes until the procedure is completed. If you receive such notice, ensure that you make the due arrangements.
Post-Treatment
Once the treatment is carried out, the exterminator is expected to have a detailed discussion with you. They should detail the precautions or any post-treatment steps you need to follow. The post-treatment procedures may include when you can return to the property or when it is safe for kids and pets to be there again. 
Apart from these four major things, you can expect your pest control company to send licensed and insured exterminators who should arrive on time with proper identification.
How To Choose A Pest Control Company?
Before hiring a pest control company, evaluate companies in the following key areas:
Find out whether the hired technician is licensed and skilled to perform the treatments. You can verify the same by contacting your state's pesticide regulatory office. Additionally, check if the company has certified entomologists on its staff.
Avoid relying on commercials; instead, you can check out customer reviews. Ask your family, friends, and neighbors for recommendations. Lastly, contact the nearby pesticide regulatory office to find information on the company's recent complaints, violations, or unresolved issues. 
Find out what type of pests or insects are covered under the treatments and whether the offered plans are appropriate for your home. You can ask some existing customers about the effectiveness of the treatments performed by the companies. Ensure that the company offers pre and post-treatment tips and advice to prevent unnecessary exposures. 
Check out the costs of the pest control treatments and figure out whether they are worthy for the money you'll be spending. Getting quotes from various companies to compare rates is always essential and recommended. Also, find out if the company offers discounts on the services. 
Want to know about discounts and offerings? Get A Free Quote!
The Top Pest Control Companies In the Market
We've listed the best five pest control companies' offers, features, costs, treatments, and more so you can choose the right fit.
Orkin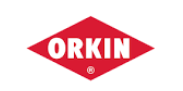 Orkin is one of the largest and oldest pest control providers with over a century of experience. It deals with the most common residential pests, including termites, bed bugs, cockroaches, carpenter ants, mosquitoes, flies, ants, stinging pests, and more. The company offers customized solutions, so the prices are varied as per the customers' requirements. Along with chemical processes, Orkin provides eco-friendly treatments and integrated pest management with a 30-day money-back guarantee.
Terminix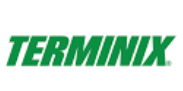 Offers - $50 Off + Free Termite Inspection or $100 Off On Rodent & Wildlife Control
Another industry leader, Terminix has been in the industry for over 90 years. It offers treatments for bed bugs, termites, rats, ticks, spiders, cockroaches, scorpions, millipedes, etc., Customers can customize their plans or opt from the chemical or organic packages. Terminix prices range upto $700 annually.
Massey Services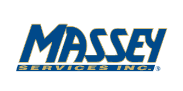 Offers - $100 Off On Termite Protection + $50 Off On Pest Control
Massey has been in the market for 35 years and was awarded by the Council for Sustainable Florida and the U.S. Environmental Protection Agency (EPA). It offers free inspections and customized plans to treat pests like termites, fleas, mosquitoes, spiders, cockroaches, rodents, earwigs, millipedes, and more. The company does not disclose its prices, so customers are advised to ask for free quotes. Massey also offers $100 off on termite protection and $50 off on pest control services.
Aptive Environmental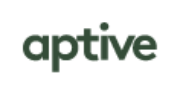 Aptive claims to offer an eco-friendly approach to reducing pests by providing safe treatment options under a four-season plan. Customers can avail of treatments against ants, bed bugs, termites, mice, cockroaches, bees, stingers & biters, and more at upto $630 per annum. However, the total price may vary depending on your location or house size; we recommend getting free quotes.
TruGreen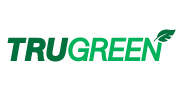 Offers - 50% Off On First Application (Mosquito Control)
It is a renowned lawn care company that provides pest control services primarily for exteriors. TruGreen has been in the business for 45 years and offers protection against mosquitoes, ticks, chiggers, earwigs, ants, boxelder bugs, centipedes, and spiders, mud daubers, paper wasps, etc. The cost of TruGreen plans varies, but it can be around $500 yearly.
The Bottom Line
A pest infestation can be frustrating and hard to deal with, but hiring a professional pest control specialist can be the most practical way to address such issues. However, when selecting a pest control company, ensure you understand the terms and conditions thoroughly to get the most out of your dollars and the services.
Frequently Asked Questions (FAQs)
What Do Pest Control Companies Use?
The majority of pest control companies utilize pyrethrin-and pyrethroid-based pesticides. These imitate organic and natural insecticides are present in different chrysanthemum species. However, some companies also claim to use 100% organic treatments to eradicate pests.
Where Does Pest Control Spray In The House?
Pest control sprays are started from the outdoors of your house. Post that the professionals will spray the foundation of the pest infected areas and will also go around the doors.
How Long Does Exterminator Spray Last?
Most of the strongest products available last 60 to 90 days. However, the effectiveness of the treatments is impacted by the weather.
How Long Does Pest Control Take?
The length of the pest control varies according to the treatments. Depending on the nature & severity of the treatment, some procedures could take as little as 30 minutes while others could last for 8 hours.
Does Pest Control Get Rid Of All Bugs?
Pest control may eradicate all the bugs. However, there are certain factors in play that determine the effectiveness including the chosen treatment and the routine prevention tips you follow.
When Should I Call For Professional Pest Control?
You must call pest control immediately if you notice structural or interior damage, smells, sounds, nesting, or a recurring pest problem.
How Does An Exterminator Get Rid Of Bugs?
First, they determine the type and location of the bug, and then the damage caused by the tiny creatures. After that, they select and perform a suitable and effective pest control treatment.
How Often Should I Do Pest Control?
Each pest infestation is unique, though it is recommended to carry out pest control every quarter or three months. 
What's The Difference Between Pest Control And Exterminators?
Exterminators use pesticides, which may be more destructive than necessary, to eliminate unwanted pests. On the contrary, a pest control specialist focuses on why the pests are present and works to alter the circumstances that initially attracted them. Post that they go ahead with a recommended process of elimination of pests.
Is Pest Control Safe For Humans?
Pesticides containing toxic chemicals are not safe for humans and even their pets. To ensure safety, people can look out for treatments that are less harmful, organic, or environmentally friendly, and follow the prevention methods carefully.
Should I Clean My Home After Pest Control Services?
The pest control professional will guide you on the steps after the treatment. We recommend following all the measures carefully to make the most out of pest control.