How We Got Started
We have been in the same boat as you. In the past, we were also misled to believe that one overtly positive review made a dreary purchase of a questionable product. The smaller purchases may not hit you as hard and may even be laughed off, but those involving enormous bills can sting.
It can be hard to discern fake reviews from real ones. At the same time, skipping reading customer reviews is not the best course of action. After all, finding out how a product or service works and whether it is worth the investment from someone who has used them first-hand can help your decision better.
And so we got thinking, What can help? How do we help? Our answer is Consumera, a one-stop research and review platform for consumers. We host unbiased and detailed reviews and also ensure that our customer reviews are verified and genuine.
Our 15 years of experience curating customer experiences and data-rich insights made it easy for us to create Consumera. We are building a complete solution for your home protection needs to help consumers know how much you should pay for something and whether it is worth their money.
How It's Going
Our platform currently hosts reviews about companies involved in these spaces for crypto exchanges, home warranties, auto warranties, home security, pest control, and solar energy companies. We are currently working on expanding and venturing into many other spaces to help you gain information on all of life's important purchases.
How We Aim To Move Forward
We envision shaping Consumera into one of the largest and most reliable consumer research platforms. Consumera is poised to become an all-in-one database covering every possible category that comprises our most significant purchases and the only place you would need to check out to discover which product is worth the money.
When we grow as a site, it helps you gain access to valuable information resources. The bigger we get, the more we can prompt the big corporations to take cognizance of our interests as consumers. By amplifying your voice through our platform, Consumera seeks to hold various sectors accountable to serve consumer interests. Your contribution is what helps build our platform.
How We Work
We firmly believe that there can never be enough information that benefits consumers. There are numerous review platforms and comparison sites in the market. Still, the recurring issue the customers faces is finding legitimate research information that helps them make their purchase decision. This is where we step in.
Our team has editors, data analysts, company points of contact, and fact-checkers to ensure the highest quality of information. Our moderators add a layer of scrutiny above and beyond the automated review-verification algorithms that screen submissions.
Our reviews are verified by users who have purchased what they are reviewing. We research the companies that list themselves with the apparent market leaders and us. We regularly update you with the happenings in these industries.
We also create blogs to help you navigate common queries and problems you may have while maintaining your home and life. Hours are spent researching how best to protect you and developing tools that add value to your life.
Contributing Writers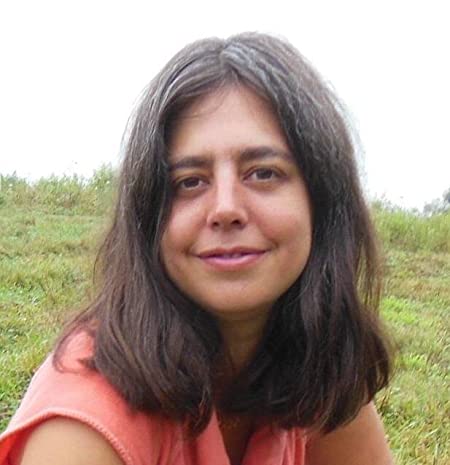 Sarah Lozanova is a renewable energy journalist, copywriter, and author of Humane Home: Easy Steps for Sustainable & Green Living. Her renewable energy experience includes residential and commercial solar energy installations and utility-scale wind farms. She also taught green business classes to graduate students at Unity College and holds an MBA in sustainable management from the Presidio Graduate School. Sarah resides in Midcoast, Maine, with her two children in a solar-powered home.
Osueke Henry is a qualified technical writer and marketer who is well-informed about blockchain, cryptocurrency, DeFi, and NFTs, with many years of working experience. Henry has experience creating content for SMEs, exchanges, and funds in Africa, the UK, the U.S., and Europe.
Why Us
When you use our site to research, you can be assured that our information is unbiased, verified, and legitimate. We are determined to help you pick the right company for your needs.
We work with industry experts and contacts to convey only the most relevant yet exhaustive information. Our reviews, rankings, and recommendations will equip you with knowledge of various topics and help you make informed decisions.
Privacy and Protection
We respect and care about your privacy and take all reasonable steps to ensure that your data and history are always protected. We do not and will not engage in any actions that put our users' data or personal information in danger. We also do not ask for your financial information.
Our site is equipped with an SSL certificate to enhance its security. We take every precautionary action within our power to guard against unauthorized access, loss, theft, misuse, alteration, and destruction of the information we collect from our readers.
Read our entire privacy policy here.