The 8 Best Extended Car Warranty Companies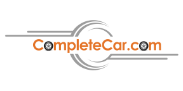 Complete Car
Years in Business
2+
Mileage Limit
150,000
Car Age Limit
1990+
Cost
$75 a month
Standout Features:
Offers no-contract auto warranties
Payment consists of one-time activation fee and monthly fee
Roadside assistance includes Towing, Flat Tire Service, Fuel Delivery, & Lock Out Service
Plans - Carguard, Matrix, Royal
Why we picked it
Complete Car is a relatively new entrant but their offerings stand out in the market. With their no-contract stance, customers are not locked in. Their warranties are accepted at certified dealerships and repair facilities nationwide and they also have no limits on the number of repairs availed subject to coverage caps.
Complete Car offers their own plans but also works with third-party auto warranty providers to source vehicle extended warranty plans for consumers. However, there is not much information from them about these third parties.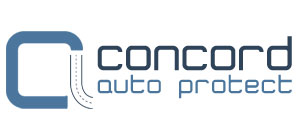 Concord Auto Protect
Years in Business
8
Mileage Limit
Max 100,000
Car Age Limit
2000+
Cost
$1100-$2400*
Standout Features:
Offers 24/7 roadside assistance service
Warranties accepted at ASE certified facilities nationwide
Has 30-day money-back guarantee
Plans - Basic, Value, Complete
Why we picked it
Concord Auto Protect offers three auto warranty plans also known as vehicle service contracts, with its coverage aligning with the highest industry standards. The company offers a full refund if the customers are unhappy within the first 30 days of coverage.
Any certified repair facility accepts concord Auto Protect, and they are willing to talk to the mechanics beforehand to assure prompt reimbursement. They even offer to build a relationship with your preferred repair facility before buying their plans. They do not charge deductibles when they provide roadside assistance.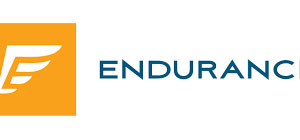 Endurance
Years in Business
15
Mileage Limit
150,000
Car Age Limit
1952+
Cost
$2500-$4400*
Standout Features:
Offers lite benefits like $500 collision discount, tire repair/replacement
Has a convenient mobile app to request services and get updates
Plans - Select Premier, Secure, Secure Plus, Supreme, Advantage, Superior
Why we picked it
Endurance is one of the largest extended auto warranty contract providers in the US. They offer coverage in six different tiers, to cater to various needs of the customers. Endurance claims to have paid $125,000,000 in claims since 2006.
Endurance has received a rating of 'A' by AM Best, which highlights the importance the company gives to satisfying the customers.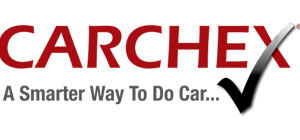 Carchex
Years in Business
22
Mileage Limit
250,000
Car Age Limit
1997+
Cost
$2500-$3000*
Standout Features:
Offers trip Interruption benefits like covering hotel and food costs
Offers towing benefits if the car breaks down
Has over 30,000+ repair facilities
Plans - Bronze, Silver, Gold, Platinum, Titanium
Why we picked it
Carchex has been in business for 22 years and is one of the few companies to be rated A+ by the BBB. The company goes beyond offering vehicle service contracts and has vehicle inspection services, auto insurance, and even options to finance and refinance auto loans.
They provide extended auto warranty coverage plans administered by other companies, giving a range of options for the coverage terms. The plans are tiered, from basic powertrain coverage to comprehensive inclusion of most systems, akin to the manufacturer's offerings.
Carchex offers essential benefits like roadside assistance, towing, trip interruption support, etc. They are committed to providing quality customer service and have a 99.9% customer satisfaction rate.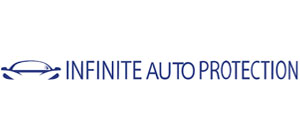 Infinite Auto Protection
Years in Business
13
Mileage Limit
140,000
Car Age Limit
2000+
Cost
Avg $3000*
Standout Features:
Offers up to 60% off of dealer prices
Offers high tech components coverage
Offers courtesy towing and rental car provision upon car breakdown
Plans - Prime, Modern, Foundation
Why we picked it
Infinite Auto Protect provides affordable pricing options for buyers, flexible payment methods, and a price match guarantee to cut costs compared to what dealerships charge. Their comprehensive plan Prime covers more hi-tech components than usually offered, like keyless entry modules and Bluetooth systems. They also offer a fast claims process, and customers can take cars to repair facilities nationwide since most accept their warranties.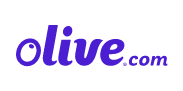 Olive
Years in Business
22
Mileage Limit
185,000
Car Age Limit
2012+
Cost
$1200-$5000*
Standout Features:
Allows customers to choose the deductible
Has 30-day money back policy
Offers mechanical breakdown insurance for California residents
Plans - Complete Care, Powertrain, Powertrain Plus
Why we picked it
Olive Auto Warranty is one of the extended car warranty providers with a strong digital management system. Their quote process is online and for people who may have questions about the coverage, there is phone assistance. They provide an online account to customers for easy claims tracking.
Olive offers three plans that cover a range of car parts and components. The pricing is flexible with the choice of a deductible between $100, $250, and $500. Their offerings match the industry standards. One admirable thing about Olive is their CSR orientation - they fund education, sustainable energy, and more causes.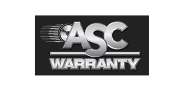 ASC Warranty
Years in Business
36
Mileage Limit
N/A
Car Age Limit
N/A
Cost
Depends on dealership*
Standout Features:
Has $0 deductible for most plans
Warranties accepted at ASE certified facilities
Gives direct payment to repair facilities
Plans - Drivetrain 'Plus', Platinum Drivetrain, Factory-type, Deluxe
Why we picked it
ASC Warranty has been in business since 1986, offering comprehensive plans. Their roadside assistance services are notable because they assure help even if the problem is not covered. However, one significant drawback is that their plans are only available via dealerships.
ASC Warranty has an A+ BBB accreditation because of their quality customer support, with money being paid directly to the repair facility rather than making buyers wait for reimbursements.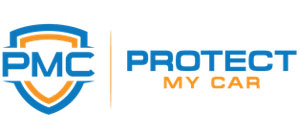 Protect My Car
Years in Business
16
Mileage Limit
Max 299,999
Car Age Limit
2000+
Cost
$3000-$4000*
Standout Features:
Offers perks like free oil changes
Allows customers to choose the deductible
Has a free, points-based customer loyalty program
Plans - Supreme, Select, Driveline, Platinum, Elite, Pro
Why we picked it
As compared to industry standards, Protect My Car has the highest mileage limits at nearly 300,000 and offers deductible pricing choices. The claims are handled in-house with no third-party administrators. PMC is one of the few companies that allow customers to buy plans online directly.
The customer service appears responsive, though the BBB rating is A+, despite being unaccredited. Many reviewers say that claims were not accepted, but the company has addressed most of the complaints
*
The cost of an extended auto warranty can differ widely based on the age, make, and mileage of your car. Get your free quote to know exactly what you'd pay.
Quick Comparison of the 8 Best Extended Auto Warranty Companies
| Company | Cost | Mileage Limit | Age Limit | Year of Establishment |
| --- | --- | --- | --- | --- |
| | $75/month | 185,000 | 1990 | 2019 |
| | $2500-$3000 | 100,000 | 2000 | 2013 |
| | $2500-$4400 | 150,000 | 1952 | 2006 |
| | $2500-$3000 | 250,000 | 1997 | 1999 |
| | $3000 | 140,000 | 2000 | 2008 |
| | $1200-$5000 | 185,000 | 2012 | 2000 |
| | N/A | N/A | N/A | 1986 |
| | $3000-$4000 | 299,000 | 2000 | 2005 |
How Auto Warranties And Service Contracts Differ?
When you buy a car, a manufacturer or factory warranty guarantees that authorized technicians will repair any defects or replace parts at no cost to you. The repair services will only be carried out at the dealers or authorized service centers.
Third parties sell a vehicle service contract or extended auto warranty for an additional cost after the factory warranty has expired. It is not a warranty defined by federal law but an optional plan that may extend the manufacturer's warranty coverage. It is also called an aftermarket car warranty. It provides affordable repair and replacement services when your car breaks down due to wear and tear.
What To Know Before Buying A Third-Party Extended Warranty?
The extended car warranties offer coverage for a limited number of years or miles driven. They reimburse or provide repair services for mechanical breakdowns of the car. However, an extended warranty is generally unnecessary since much of the coverage would be duplicated at car purchases.
Automobile insurance, frequently confused with auto warranty, covers vehicle damage arising due to fire, accident, or theft but no mechanical issues.
How To Find An Ideal Auto Warranty Provider?
As cars age, the repair costs can spike. You don't want an unexpected breakdown to leave you stranded with no assistance. An extended auto warranty provides many advantages.
Some companies, however, provide disappointing services. Hence, you should choose a reputable company and avoid scammy ones by doing the following things diligently.
Understand the Plans
Car warranty companies offer a variety of plans with different grades of coverage. Most commonly, from basic plans covering critical vehicle systems to advanced plans covering almost all the mechanical and electrical components. Don't go by the brochure alone, and you should also read the actual contract.
Some plans may align with how car warranties are classified, as follows:
Bumper to bumper warranty: The most comprehensive type of warranty, it covers almost everything, and the contracts may only specify what is not covered (generally, routine maintenance and parts that wear out frequently like brake pads).
Powertrain warranty covers parts of a car responsible for the movement like the engine transmission, axle, etc.
There is also another kind of warranty called the named component warranty. The plan covers the mentioned parts and systems; however, the top companies we reviewed don't quite seem to offer such warranties. They do offer an exclusionary warranty which conversely covers everything not explicitly excluded.
Check the Coverage
It is vital to check what parts and systems are covered under each plan and what is excluded. Most extended warranties only cover mechanical breakdowns, while others may exclude damage from overheating.
You may not need extensive coverage based on your car's age and miles. You should know that the maintenance expenses like oil changes, tire changes, etc., would come out of pocket since the extended car warranty does not cover them.
Most reputable providers now include roadside assistance, rental car coverage, acceptance by nationwide repair facilities that are ASE certified, etc. Therefore, you'll want a plan that does not miss out on these benefits.
Pricing & Limitations
The pricing depends on the model, age, condition of your car, and the mileage racked up. Many auto warranty contracts have a multi-year option that is less expensive. You should also become familiar with the coverage caps and the conditions required for the claim to be processed successfully—note details like the waiting period, cancellation, transfer policy, etc.
There are two pricing components to pay attention to; the premium, a monthly or annual amount, and a deductible, to be paid when technicians perform car service.
How Does An Extended Car Warranty Work?
Car breakdowns can be expensive to fix, especially if you love driving and wear out the car faster. An extended auto warranty makes it a lot easier to get help when something goes wrong with your car.
Follow the steps below to use the extended warranty you've got for your car:
Choose a certified repair facility to tow the car. You can call their claims department to avail of towing and roadside assistance.
The mechanic should have a conversation with the car warranty provider to discuss payment terms.
The mechanic informs the diagnosis of the problem to the extended auto warranty company. They check if the problem is eligible for coverage.
You have to pay the deductible now or have the extended auto warranty company do it based on the contract terms.
Is An Extended Warranty Worth It For Cars?
An extended warranty can help you get peace of mind knowing that repair costs will be lower than out-of-pocket expenses. It also gives you the flexibility to approach repair facilities besides your dealership's. Fixing a significant breakdown like the car's transmission could cost $1,800 to $3,400, but it would be a fraction of that amount with an auto warranty.
You can also get benefits like roadside assistance, towing assistance, trip reimbursement, etc. that make long drives worry-free. Plus, you know who to call for assistance right away.
However, an extended auto warranty may not be helpful for a new car. They usually come with a factory warranty offering bumper-to-bumper coverage for three years or 36,000 miles (on average).
An extended auto warranty is beneficial if you plan to keep your car for many years. If you plan to sell the car before the manufacturer warranty expires, it is up to the new owner to decide when to purchase an aftermarket warranty.
How We Picked The Extended Car Warranty Companies
With a spate of auto warranty scams, consumers are naturally wary of trusting these companies. Therefore, we followed a stringent process of evaluating each company on this list.
Establishment: We began by shortlisting the companies based on whether they were registered and legitimate. We also looked at their BBB pages to check if the information was up-to-date.
Offerings: Next, we scrutinized their websites to understand how their offerings look to the average consumer. A key point-of-difference of a good company from a shady one is transparency and comprehensiveness of information.
Plans and Coverage: We compared the plans to ensure they matched the industry standards regarding the range of items, exclusions, and inclusions, additional benefits, the maximum payout, cancelation, etc. Our reviews outline these factors for your convenience.
Contract Clarity: We also examined sample contracts for companies offering them.
Customer Service: The most extensive part of our process is our studies and analyses of the user reviews gathered from numerous sources like BBB, Trustpilot, and Google Reviews. We have given higher ranks to companies that have more people rating them as convenient, reliable, and hassle-free.
We attempted to reach out to companies that weren't as transparent and eliminated any that did not offer satisfactory answers.