As the day passes, more people get interested in the cryptocurrency marketplace; some aim to become long-term investors, while others are interested in daily trading. One of the first questions that cross the mind is, "which exchange do I use?" In this article, we have researched and compiled the 9 best crypto exchange platforms for 2022.
As the cryptocurrency marketplace is volatile, this information will help you comfortably mitigate your risk of loss by the "little decisions" you make, such as choosing the cryptocurrency exchange platform.
Before you make any cryptocurrency operation, you must understand how to exchange cryptocurrencies and the unique features of the various exchange platforms. As you must know, we have not compiled a list of the top crypto exchange platforms based on popularity.
Instead, we have considered the cryptocurrency exchange rates, the platform security, and the exchange fees- which are the principal qualities you need from an exchange platform.
If you are here just for the list of the best crypto exchanges, you can skip the next section. Otherwise, we recommend that you first learn the basic idea of a cryptocurrency exchange before progressing to the list.
What Is Cryptocurrency Exchange?
In the simplest terms, a crypto exchange is buying and selling cryptocurrencies through a platform known as the cryptocurrency exchange. When you use an exchange, you can convert your cryptocurrency to another unit of cryptocurrency or other assets such as digital currencies or fiat currencies. On a majority of the crypto exchanges sites, your trade will utilize an order block, on which you place either a buy or sell order.
Although a cryptocurrency brokerage operates similarly with the cryptocurrency exchange, you should know their difference. When using a crypto brokerage, the institution regulates the asset price based on the market price.
On the flip side, the price on cryptocurrency exchanges is controlled by the various buy and sell orders placed by people like you. A typical example of crypto brokerage is Robinhood, which will be exempted from this ranking because it is technically not an exchange platform.
Also, you should know that you can place your trade with either a limit or market orders. On a limit order, your transactions execute at a price specified by you, while a market order executes at the instant's market price.
Compare the Best
Crypto Exchanges at a Glance
| Exchange Name | Commission / Fees | Security certificate | Top Feature | No of Coins | Offers | Minimum Investment Needed | Crypto Wallet |
| --- | --- | --- | --- | --- | --- | --- | --- |
| | 0.8% to 1.2% | N/A | One of the safest as they've never been hacked. | 115 | N/A | $1 | Yes |
| | 1% | N/A | Exclusive CopyTrader™ technology that works automatically and in real-time | 42 | 0% commission for diversifying portfolio | $10 | Yes |
| | 0.04%-0.4% | AAA | Offers CRO, a native coin | 250+ | Up to 14.5% rewards on crypto assets | $1 | Yes |
| | 0.05%-0.60% | AAA | Offers USDC, a native coin | 100+ | Up to $13 worth of free crypto | $25 | Yes |
| | 0-0.1% | AAA | Highly responsive customer support with live chat, email, Twitter presence | 65+ | 25% off on Spot Trading Fee + 10% Off on USDⓈ-M Futures Trading | $10 | Yes |
| | 1% to 1.49% depending on transaction amount | AA | Offers GeminiPay to make purchases using cryptocurrency | 70+ | Up to 3% cashback+ Rewards in bitcoin & 50+ other cryptos+ No annual fee + Up to 8.05% APY earnings | 0.00001 BTC | Yes |
| | 0.05% | N/A | Offers large number of free trading bots for automatic trading | 120+ | Earn 15%-50% APR | N/A | No |
| | Commission-free; Additional fees may be charged | N/A | Voyager Smart Order Router to access the crypto market for price discovery | 90+ | Up to 12% worth of rewards | $10 | No |
| | 1% | N/A | Ties your crypto account to an IRA | 28 | N/A | $1000 | N/A |
Top 9 Cryptocurrency exchanges 2022
Here is the list of 9 top crypto exchanges in the United States for 2022:
Uphold is a cryptocurrency platform that facilitates a number of financial products and services using the decentralized power of cryptocurrency. Uphold allows users to buy, sell, or trade nearly 115 cryptocurrencies as well as other assets.  
Firstly, Uphold markets itself as a transaction facilitator that uses crypto to make things happen and not as a crypto exchange platform. However, if you are looking at utilizing your crypto assets like you would your fiat currency in the traditional bank, Uphold will hold your fancy. Like Crypto.com, Uphold also offers a cashback debit card that allows customers to make payments using assets they hold on the platform. 
The app interface is easy to understand and regardless of your proficiency level, you will be able to fit right in and transact easily. 
You can be assured of your safety; Uphold has never been hacked, and the exchange currently boasts over 1.7 million users and over $2 .5 billion in its current financial reserve. Evidently, there is safety in those numbers.
One of the important things Uphold has going for it is its fee structure; 
With some other exchanges being shady about charges, Uphold comes out clean. For a frequent user, it will be clear that Uphold edges out the competition as it only charges spread fees. It does away with commissions, fees on deposits, and other exchange payments. 
This difference in fee structure can be an issue, especially for those looking to move large assets across the exchange.
eToro is a centralized cryptocurrency exchange with credibility for its fast and secure transaction records. If you are also interested in adding some signup bonus to your investment capital, eToro is a good choice. At the time of writing this article, the company is still offering a $10 bonus to new users under the condition that you deposit $250. Make sure to check the company app/website for the latest update regarding the offers.
The bonus might not seem like much, but who does not like a free $10 that can potentially become more after trading? There is no fee required to open or manage the account. However, a 1% fee is deducted on every transaction. Every transaction is secured through advanced encryption and masking technologies, and you can increase your account security with a Two-Factor Authentication (2FA). 
A unique feature of eToro is an option known as CopyTrader. This gives you the choice of replicating the investments of popular cryptocurrency investors. Although we strongly recommend performing your research and technical analysis before investing in any coin, the CopyTrader option is a valuable feature, especially for first-time investors. Besides, you can deploy the feature to get trading ideas and insight without following it exclusively. 
Additionally, transacting with eToro can help you improve your understanding of the cryptocurrency market and its functions. Also, the social trading feature helps you share investment ideas and even enter trades alongside other investors. 
3.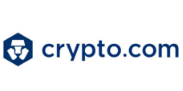 Crypto.com
If your long-term goal is to use your cryptocurrency investment for your day-to-day purchases, Crypto.com should be your first choice. Not only does this cryptocurrency exchange offer a range of over 100 cryptocurrency options, but it also finds a lot of ways to reward its customers. 
The company has a VISA debit card option that you can use for daily transactions. Even better, you get an 8% cashback on every purchase you make with a debit card. So, you enjoy spending and saving simultaneously. 
Like Gemini, Crypto.com also has account types that help you earn interest in your investments. The interest can be as high as 14% annually, which is much higher than traditional banks can offer. Also, as your trading volume increases, your gain access to more discounts.
Besides, you have the option of staking Cronos (CRO), the native coin of crypto.com, to increase your earnings and cater to your transaction fees. 
Crypto.com is one of the cryptocurrency exchanges that have never been hacked. It deploys a "Defense in Depth" culture, which layers security measures into every transaction step. Also, all users' funds are stored in offline cold storage, making this exchange a very secure platform. 
The transaction fee on Crypto.com involves a 'maker' and 'taker' fee, and the amount depends on the trading volume. For a volume less than $25,000, the maker and taker fees are 0.4% and 0.4%, respectively.
 You would not be required to pay any withdrawal fee to withdraw your funds, and Crypto.com allows you to exchange cryptocurrency for cash(fiat). Nevertheless, if you are withdrawing from a blockchain such as Bitcoin or Ethereum, you will still be prompted to pay a miner's transaction fee.
Coinbase is one of the most popular cryptocurrency exchange platforms in the US. The platform is adaptable and easy to use for even beginner cryptocurrency traders. However,  this exchange has a relatively higher transaction fee than other platforms. So, it is best suited for investors who do not plan to trade frequently. 
A unique feature of Coinbase is the 'Coinbase Learn' blog that allows you to take a knowledge dive into the world of blockchain projects, and you could even earn some reward in the process. 
Whenever you deposit fiat currency through your bank account, a 1% commission fee is deducted, and another 1.49% fee is deducted when you buy or sell crypto. However, if you purchase crypto directly with your Mastercard or Visa debit card, a 3% transaction fee is deducted. 
For proper security, Coinbase stores 98% of customer funds offline and ensures that every user enables a Two-Factor Authentication. They also store the wallets using AES-256 encryption. 
To trade on Coinbase, you can use either the desktop software or the mobile app; both are simple. As you gain more expertise in the world of cryptocurrency exchange, you can switch to Coinbase Pro, which provides an advanced interface and allows for more technical analysis.
5.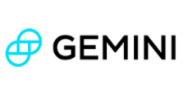 Gemini
Gemini is one of the most widely used and credible cryptocurrency exchanges in the USA. This exchange platform supports a wide range of altcoins, thereby eliminating the limitation experienced by most other exchanges. Alongside Bitcoin and Ether, you can also trade more than 70 other cryptocurrencies on this platform. 
Also, as mentioned earlier, Gemini allows you to earn interest in your cryptocurrency investments. So, if you aim at increasing your investment position over time, Gemini is an excellent fit for you. The interest rate largely depends on your asset, but it can be as high as 8.05% annually. 
Gemini charges taker, maker, and auction fees for every transaction, depending on the trading volume. For a trading volume less than $1,000,000, a taker, maker, and auction fee of 0.350%, 0.100%, and 0.200% are charged. 
Since its foundation in 2014, this centralized exchange has built a track record of compliance and security. The platform uses a cold storage system and promises that every cryptocurrency exchange performed on its platform is well secured. Essentially, it is one of the safest cryptocurrency exchanges. 
Aside from the exchange features, Gemini also has additional exciting features such as Gemini ActiveTrader, which helps you execute buy and sell orders frequently. Gemini Pay allows you to perform regular payments with your cryptocurrency.
6.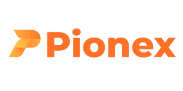 Pionex
If your goal is to become a high-volume investor, Pionex is your best choice. This exchange platform offers you a standard exchange rate and relatively low cryptocurrency exchange fees. There is no required cost for registering an account with them, and the only charge is the "maker and taker" fee, required to be paid for every transaction. 
The principal unique feature of Pionex is its automated trading ability. This exchange has an option of 16 unique trading bots, with every bot operating with a different strategy. Below is a list of 5 of these bots and their strategies:
The Grid trading bot, whose strategy is to buy and sell crypto at the low and high price point of a specified price range. 

The Martingale bot executes a DCA buy and a one-time sell to leverage the fluctuation profit.

The Dollar-Cost Averaging (DCA) bots are designed to undertake repeated purchases regularly to counterbalance the consequence of volatility.

The Spot-Futures Arbitrage bot is best suited for retail investors to earn passive income, estimated to be around 15 – 50% APR, with minimal risk of loss.

Leveraged Grid bot is customized to help its users obtain up to 5 times leverage.
Also, Pionex has a Smart Trade terminal that allows setting up stop-loss limit, taking profit limit, and trailing, all in one trade. Just like the desktop software, the Pionex exchange mobile app allows you to enter market trades on the go and relax, while the bot does the hard work for you.  
Pionex charges a standard fee of 0.05% for every transaction. Likewise, Pionex uses multiple layers of security to protect its users' assets, including aggregated liquidity, financial backing, MSB full license, and a Two-Factor Authentication procedure. 
7.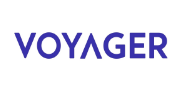 Voyager
Voyager is reputable for several things, but out of the 9 exchanges given in this list, it has the best mobile cryptocurrency exchange app. Both the mobile exchange app and the desktop exchange software have an interface that can be customized to suit your level of proficiency in cryptocurrency trading. Also, voyager promises a 0% fee on every transaction. 
Likewise, just like Gemini and Crypto.com, Voyager also allows its users to earn interest on their cryptocurrency investments.  The interest rate depends on the coin, with a 7.4% APR on Bitcoin and up 10% APR on stablecoins (cryptocurrencies limited to the U.S dollar). 
The interest rate on the stablecoins is relatively close to those of other exchange platforms. However, not many exchanges would offer a similar interest rate for Bitcoin. So, if you want to HODL Bitcoin, Voyager is an excellent choice for you. 
Voyager currently supports over 60 different cryptocurrencies, and they also cumulate prices from different exchanges, giving you one of the best cryptocurrency exchange rates. If you are a hodling investor, this does not matter so much to you, but you must get the best rates if you are looking to trade regularly.
 In essence, both hodlers and traders can benefit from Voyager.  Also, Voyager guarantees security with state-of-the-art custody, advanced fraud protection, and Two-Factor Authentication.
8.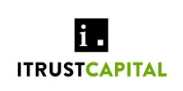 iTrustCapital
This is primarily the best-suited for beginner cryptocurrency investors among all the exchanges on this list. Not just that, iTrustCapital is very unique, such that it allows you to execute cryptocurrency trades from an Investment Retirement Account (IRA). The goal is to help you sustain your investment over a very long period and offer amazing tax benefits. 
iTrustCapital supports the exchange of over 25 cryptocurrencies where you can buy currencies such as Bitcoin, Ethereum, Polygon, etc,. Also, the company stores the crypto in offline hardware wallets through Coinbase Custody, making the platform a very safe cryptocurrency exchange.
iTrustCapital does not charge a standard maintenance fee. However, they charge a 1% fee for every buy or sell transaction. Also, iTrustCapital boasts of an immensely secure network. 
Your assets will be stored on Curv, an Institutional Grade Wallet with (SOC) Type II status, audited by EY Israel, in compliance with the American Institute of Certified Public Accountants (AICPA) standards.
The US counterpart of one of the biggest crypto exchanges globally, Binance.US, serves in 45 states in the country and is exclusive to US citizens. While still part of the Binance family, Binance.US emerged to better adhere to US financial regulations. The platform is managed independently and currently offers 100 cryptocurrencies for trading.
Binance.US, similar to its parent company, offers low fees and is easily one of the affordable US exchanges. It has one of the best crypto trading platforms with a customizable interface that you can change to suit your trading professionality. If you are a newbie trader, you can stick with the basic buy, sell, and convert option, while more advanced users can use features like market limit, stop limit, spot price, etc.
As an advantage, Binance.US offers its users a volume and exchange-token discount, which you use instead of the already low transaction fees. Also, its platform makes it easy and efficient for you to follow your transaction progress, and you can even use its learning option to develop your trading prowess.
Binance.US also promises a deep layer of security, involving Two-Factor Authentication, achieved through hardware, app-based, email, or SMS methods.
Other Worthy Mentions
As noted early in this category, this list is not composed of the 9 most popular cryptocurrency exchanges. Instead, the 9 that we rank as the best, based on several criteria. However, outside of these 9, other exchange platforms that we also consider worth mentioning are Kraken, Uniswap, Argent, and FTX.




Types Of Crypto Exchanges
All cryptocurrency exchanges are classified into two categories: centralized exchanges and decentralized exchanges (DEXs). The most common cryptocurrency exchanges operate as centralized exchanges, and just as the name suggests, they are governed by a major company. Examples are Binance, Coinbase, Gemini, and eToro.
Centralized Exchanges & Decentralized Exchanges
Centralized exchanges are platforms for trading in cryptocurrencies relying on middlemen and working closely with regulatory bodies. Decentralized exchanges are platforms allowing the paper-to-peer purchase and sale of cryptocurrency without intermediaries.
Centralized exchanges are easier to use and more efficient than decentralized exchanges from an investor's perspective. The central company manages your transactions outside of the blockchain, making the transactions faster and less costly.
The transactions done directly on the blockchain by decentralized exchanges would require time for the blockchain nodes to verify the transaction, and you would also pay a miners transaction fee.
Even with that, the decentralized exchanges still have a unique benefit. They allow you to trade your cryptocurrencies directly from your wallet, through smart contracts, in a manner that does not require 'special permissions' and 'trust.'
Smart contracts are immutable and out of control of a single entity. Hence, as an investor, you keep custody of your assets in your wallet, without bothering about the security system of a third-party company.
What To Look For When Choosing A Cryptocurrency Exchange?
You have swept through a pool of information. Now, it is time for you to choose the ideal cryptocurrency exchange as per your needs. First, map out your trading goal. If you aim to be a regular trader, you should choose an exchange with a minimal transaction fee. If you aim to hodl, then the exchange interest rate should be your priority.
Also, these exchanges do support not all altcoins, so you should be sure the exchange offers services for your coin of interest. Likewise, depending on your location, ensure that the unique features of the exchange are available in your country. For example, in the United States, the SEC regulations prevent you from trading with leverage.
Lastly, the crypto trading platform that you choose must be user-friendly. A complicated user interface would make it difficult to navigate through the application and use many features the platform offers. On the other hand, you make the most of your trading experience with an accessible trading platform.
If you still have reservations about any of these exchanges, we recommend checking out the official company website or contacting their customer services.
Otherwise, if you have made a choice, Congratulations! Now, install the exchange software or app, and begin your trading adventure.

Osueke Henry is an experienced blockchain writer who creates Industry-leading content that helps founders, investors, startups, crypto, and blockchain enthusiasts connect with their audience and win investment through the written word.