Best Home Warranty Companies: 2022 Roundup
Listed below are our highly vetted and curated list of the best home warranty companies in the market.
Offers -
Appliance Discount Program. $50 off on multiple properties. $25 off for referrals
Premium
$39.99-$60
Deductible
$75-$150
Add-ons Price Range
$5-$25
Pros :
Offers generous coverage caps
Provides a choice of multiple deductibles
Has a contractor network of over 17000
Cons :
Does not offer services in Alaska
Charges higher monthly cost on a lower deductible
Why We Picked
With over 50 years of experience backing this giant, American Home Shield (AHS) makes an appearance in every top home warranty list. Their coverage, plans, and dollar limits seem to be generous and designed keeping homeowner needs in mind.  The company has a customer base with a largely positive experience. This factor could be why many customers stay with them for years. 
Offers -
1st month free. Free roof coverage
Premium
$45-$55
Deductible
$50-$85
Add-ons Price Range
$5-$20
Pros :
Offers free roof leak coverage
Provides 90-Day parts guarantee and 30-day labor guarantee
Coverage without extra fee for houses up to 5000 sq. ft.
Free cancelation up to 30 days
Cons :
Low aggregate limit for the contract
Limited number of plans
No choice of contractor
Why We Picked
Choice Home Warranty (CHW) is another industry giant with a nationwide network of 25,000 contractors and over 4.5 million service requests handled in all. Their 24/7 customer service is available to process claims for any of the 1.5 million homes they cover.
The company offers two plans with various optional add-ons available at an extra charge. CHW requires its contractor network to undergo a thorough vetting process and be fully insured and licensed to ensure service quality.
Offers -
Free coverage for two months. Free roof coverage. $200 off
Premium
$50-$60
Deductible
$75
Add-ons Price Range
$2-$10
Pros :
Low deductible/trade service fee
Free coverage for two months for single-payment plans
90-day guarantee on parts
Affordable plan pricing
Cons :
No nationwide coverage
Complaints about claim denial
Why We Picked
What makes ServicePlus click and a reason for their presence in the top ten home warranty companies list is their economical pricing. Both their plans' coverage comprise most of the appliances and systems in a standard home. Their optional add-on range covers what's left and more.
Similar to the competition, they offer 24/7 customer service. According to their reviews, the company's representatives do a good job addressing their queries.
Offers -
Free roof coverage. $150 off. 2 extra months free
Premium
$41-$46
Deductible
$60
Add-ons Price Range
$3-$10
Pros :
30-day free trial
Extensive contractor network
Same day response on claims
Discounts and offers on multi-year plans
Cons :
Low coverage caps initially
No payment for access
Why We Picked
A regular feature on most of the highest-rated home warranty companies list, Select Home Warranty ties with ServicePlus in terms of budget-friendliness. The company's offerings include three plans, with two plans for appliances and systems and a comprehensive combo plan covering both.
Their optional coverage falls on the higher end of the spectrum compared to other home warranty services. But they run seasonal discounts and offers regularly. 
Offers -
$200 off. Free roof leakage coverage. 2 free months. Free gift on purchase
Premium
$35-$50
Deductible
$90
Add-ons Price Range
$5-$30
Pros :
Strong and vetted technician network
Extensive add-on coverage options
No mandatory home inspection
Cons :
No nationwide coverage
New player/ low experience
High prices compared to industry standards
Why We Picked
Liberty Home Guard is a new entrant in the home warranty sector. However, they have quickly become one of the best-rated home warranty companies. They have received positive feedback from reviewers on BBB, praising their customer service and comprehensive coverage at affordable pricing.
They have a survey mechanism that allows customers and technicians to send feedback directly to their executive team. The goal is to help the company fine-tune its operations and address issues efficiently.
Offers -
Military discount.
Premium
$33-$45
Deductible
$85
Add-ons Price Range
$2-$20
Pros :
Unlimited service calls
Upgradable coverage
Two-year plans
Cons :
Does not serve in 14 states
No systems-only plan
Why We Picked
One of the industry pioneers, First American Home Warranty (FAHW) offers two home protection plans with different coverage options. Their add-on range is as per industry standards. The company's First Class Upgrade deserves a special mention as it increases the coverage limits of the standard plans.
If you compare home warranty companies in terms of affordability, FAHW is one of the top contenders, and that too without any applicable discounts.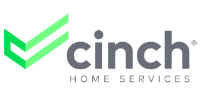 Cinch Home Services
Offers -
Discounts on new appliances. Free water sensor. $25 credit for AC/Refrigerator filters
Premium
$27.9-$39.99
Deductible
$75-$150
Add-ons Price Range
$2-$15
Pros :
180-day workmanship guarantee
Digital dashboard to track claims
Individual and combo plans available
Cons :
Limited range of add-ons
Lesser coverage caps than average
Why We Picked
Previously Cross Country Home Services, Cinch Home Services is another industry veteran. They offer specific plans for appliances and systems and a comprehensive combination plan comprising both. 
Where they fall short in terms of limited add-on options, they make up for in offering affordable pricing. They offer deductibles ranging from $75-$150 that you can choose from and a 24/7 hotline in case of assistance.
Offers -
Deals from over 250 brands/retailers and other loyalty benefits
Premium
$39 - $47
Deductible
$50-$125
Add-ons Price Range
$5-$30
Pros :
Covers commercial-like or ultra-premium appliances
Allows you to hire a licensed contractor
Offers roof-leak coverage
Cons :
Lack of transparency in pricing and coverage exclusions
Why We Picked
America's Preferred Home Warranty offerings are limited in terms of variety. They have standard coverage for major appliances and systems and an option 'Preferred Upgrade' to increase the coverage and dollar limits.
They offer multiple deductible options that you can use to adjust your pricing, and their contractual dollar limit is one of the highest in the business. APHW's customer base also seems highly satisfied with their services judging by their positive reviews.
Offers -
$50 gift card for referral. Appliance discount program. Appliance replacement offer
Premium
$20-$60
Deductible
$70-$100
Add-ons Price Range
$3-$30
Pros :
Service fee reimbursement guarantee
Coverage upgrades
Flexible payment plans
Cons :
Low dollar limits for standard plans
Why We Picked
2-10 Home Buyers Warranty has been around since 1983 and offers three standard plans of varying coverage levels. They have managed to offer services for over six million homes and have paid more than $500 million in claims.
Backed by two coverage upgrades, multiple special programs, and an extensive range of add-ons, the company is a worthy consideration for homeowners.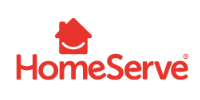 HomeServe USA
Offers -
$50 off for first-time buyers. Discounts at checkout
Premium
$30-$70
Deductible
$75-$100
Add-ons Price Range
$9-$25
Pros :
Wide variety of protection plans and add-ons
Customizable coverage
Restoration to areas disturbed by covered repairs
Longer than standard service guarantees
Cons :
Non-transferable plans
No coverage for mobile homes
No coverage for homes larger than 5,000 sq. ft.
Why We Picked
HomeServe USA offers numerous coverage options – service lines, exclusive plans for plumbing, HVAC, electrical lines, and comprehensive packages that include major appliances and systems. 
Unlike other home warranty coverage options, HomeServe doesn't necessarily have any optional add-ons. You have the option of checking out with the coverage option you need. 
While HomeServe's coverage varies drastically for each state, their offerings are unique compared to the standard home warranty options.
Comparing the Top 10 Home Warranty Companies at a Glance
| Company Name | BBB Rating | Cost Range | Deductible | Aggregate Limit | |
| --- | --- | --- | --- | --- | --- |
| | B | $40-$60 | $75-150 | Upto $6000 and more** | |
| | B | $40-$65 | $85 | Upto $3000 per item | |
| | NR* | $40-$60 | $75 | Upto $1500 per item | |
| | B | $35-$60 | $60-$100 | $2000 | |
| | A | $55-$60 | $60 | $1600 | |
| | B | $30-$50 | $85 | $2500 | |
| | B | $35-$70 | $75-$150 | $1000-$2000 | |
| | A+ | $35-$50 | $50-$125 | $25k per contract | |
| | B | $19-$60 | $65-$100 | $25k per contract | |
| | NR* | $20-$55 | $100 | $10k per contract/term | |
*NR or no rating - The company in questions doesn't have adequate information to be given a proper rating.
**The coverage limit may be higher in some cases.
How We Picked the Top Companies
The home warranty market is saturated with lots of options that claim stellar service and generous coverage, making it hard to figure out the veracity of the same. However, with scammy and substandard companies rising the ranks with overt advertisements, it's best to distinguish between the honest and the hype. This list is an attempt at just that.
To maintain transparency and for you to take notes, here's how our methodology works. We consider the following factors while choosing the top home warranty companies -
Company Credibility - We check whether the company is trustworthy and registered with appropriate industry bodies.
Transparency - We check if the home warranty companies provide customers, the information about their pricing, added charges, limitations, liabilities, etc.
Pricing - We take a look at the pricing of home warranty plans and measure it against the coverage and benefits offered.
Coverage - We compare the coverage offered by home warranty plans from different companies and check their coverage levels by studying their contracts. Doing so gives us an insight into the coverage extent and limitations of different companies.
Claims Process - We go through customer reviews and reports on the claims process's ease and quality, and response time.
Innovation - We identify if the companies go the extra mile to provide value-added services and unique coverage options.
Consumer feedback - We read through home warranty companies' user reviews scores to check customer satisfaction levels.
What Does A Home Warranty Cover?
A home warranty is designed to cover all the major appliances and systems of your home. The covered items will be repaired or replaced for a low service charge. Most home warranty companies offer multiple plans with varying levels of coverage as part of their offerings.
While the coverage of most home warranty companies is more or less the same, a few offer extra benefits by throwing in home maintenance services, including electronics or smart home devices, etc, as part of their coverage.
Types of Warranty Coverage
To cater to all kinds of homeowners, the coverage options of home warranty companies range from basic to comprehensive, with a choice of optional add-ons. Some even offer personalized coverage.
Basic coverage - Common everyday appliances and systems are a part of these plans. This type of coverage is ideal for homeowners having limited items needing financial protection.
Distinctive coverage - A few home warranty companies offer appliance-only and system-only plan options.
Comprehensive/Combination Plans - These plans comprise both appliances and systems and offer increased coverage limits. They inadvertently cost more than the other plan options.
Devices covered
Below is the list of items that are commonly included in home warranty coverage -
| | | |
| --- | --- | --- |
| Appliances | Systems | Optional Add-ons |
| Built-in Microwave | Air Conditioner/HVAC | Pool/Spa |
| Refrigerator | Plumbing | Stand-alone Freezer |
| Stove/Oven/Cooktop | Electrical | Second Refrigerator |
| Clothes Washer | Central Vacuum | Code Upgrades |
| Clothes Dryer | Garage Door | Wine Cooler |
| Dishwasher | Garbage Disposal | |
| | Attic/Ceiling/Exhaust Fans | |
Exclusions & Limitations
A home warranty contract is particular about the extent and nature of its coverage. Specific parts of your covered items may be exempt from coverage, and there is a cap for the amount the company will shell out for a particular item. Another factor for exclusion is the reason for the item's breakdown.
Pre-existing conditions, willful neglect, misuse, damage due to natural disasters, etc., are grounds for claim denial. We recommend going through the contract in detail to understand the policy.
How Does A Home Warranty Work?
The claims procedure of a home warranty is relatively simple. We have detailed the process below -
After signing up for a home warranty, you can start placing claims for your covered item after the waiting period.
You can call or place a service request online if a covered item breaks down.
The customer representative will schedule an appointment with a technician.
The technician will arrive and check if the item and the part in question is covered under the contract.
After the technician receives a confirmation to proceed, they'll recommend the best course of action - repair or replacement.
Some companies may offer you cash instead of replacement in some cases.
How Much Money Will A Home Warranty Help Me Save?
Your average home warranty costs $300-$500, while the monthly premium can be anywhere between $30-$80, and the deductible price may cost $50-$150.
The following table reflects the amount you are likely to incur if any of the following items break down.
| | | |
| --- | --- | --- |
| Appliance/ System | Repair Cost | Replacement Cost |
| Oven | $130-$650 | $100-$2000 |
| Refrigerator | $200 – $400 | <$1000 |
| Water Heater | $100-$1000 | $750-$1500 |
| Air Conditioning System | $20 – $2900 | $5000 |
| Heating System | $80 – $1200 | $3000 – $5000 |
| Microwave | $200-$300 | $90-$800 |
| Septic system | $200-$1500 | $3000-$10000 |
| Washer or Dryer | $130 – $500 | >$1000 |
As you may have noticed, the pricing for home warranties are comparatively negligible to what you may have to spend out of pocket in case of a sudden breakdown.
Are Home Warranties Worth It?
If you are the owner of an older home and your aging systems and appliances show signs of wear and tear, a home warranty policy can be an essential investment. There's no way of knowing how well the former owner cared for the appliances for homebuyers.
Therefore, a home warranty might be worth the cost, especially if the home's purchase has already exceeded the budget. Landlords can relax knowing that any potential breakdown of their residential property's systems can be easily fixed.
However, with all of that said and done, home warranties should only be considered once you carefully read through the service contracts. Once you understand the limitations and exclusions of the policy and there's no room for surprises, you can put it to good use.