Home Warranty Scams: How To Spot, Avoid & Report Them
Published Date: October 27, 2022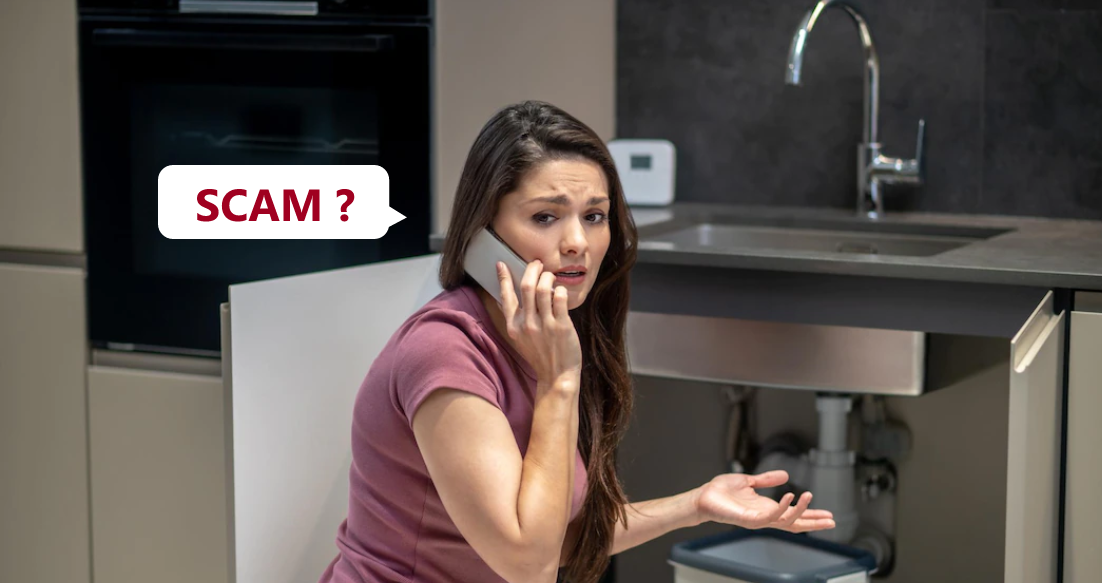 Unexpected maintenance and repair costs for home appliances are a concern for homeowners but investing in home warranties is the best way to minimize these expenses. Most companies honor their commitments, but some indulge in fraudulent activities. The industry also has its share of scammers, and it has brought a bad reputation to the industry.
If you are a concerned home warranty buyer, you have come to the right place. This post will help you understand the typical tactics involved in home warranty scams. You'll also learn the tips to differentiate genuine companies from scammers. 
Beware Of These Common Home Warranty Scams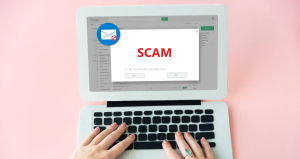 Scammers use several means to get your money out of your pocket, and you must be aware of their tactics. Some of the common warranty scam practices are listed below:
Phishing scams: It's a type of scam where fake representatives call homeowners and try to get their credit card details. 
Fake paper companies: The scammers set up a company to enroll just enough customers to achieve their financial target and then disappear. Hence, they are called "fly-by-night companies."
Ponzi schemes: This is like a pyramid scheme where the company makes money from enrolling new home warranty buyers. Later, the money collected by the new customers is distributed to the old ones. The company promises huge returns to buyers for referring people. You will be unknowingly working for the fraud scheme till they disappear or get sued by someone.
The final notice: A homeowner receives a letter/email informing them about the expiration of their home warranty. It could be a pink letter that says your home warranty is secured by your bank or the recorder of deeds. If you receive these letters, discard them immediately and never try to contact them.
Scam calls: These are calls from scammers who want your personal information, such as your bank account number and credit card number. They will say that you are due for renewal of your warranty and may threaten you with court procedure if you refuse to pay immediately.
Not all cold calls are by scammers, but a legitimate home warranty company won't call you and ask for payment over the phone. A genuine company will never ask you to act quickly on a matter and won't force you to sign up for any new plans.
Warning Signs Of A Scammer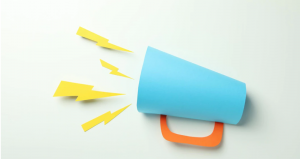 There are some obvious warning signs of a fraudulent company. And you'll see these signs from the beginning. This list it will help you determine a scammy company:
Lack of certification, license, or documents allows them to operate in your state.

The company is unlisted in county deed records and doesn't have membership with association or industry bodies.

No option to get in touch with a representative of the company.

No trace of the company's name or online reviews except on their own website.

Misleading statements in contracts or advertisements.
Home Warranty: Scams vs. Contractual Limitations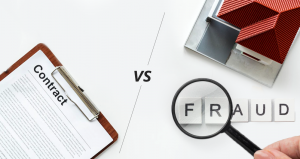 "Contractual limitations" is a term that people confuse with home warranty scams. The following points will help you understand the difference between them:
Scamming practices include extorting money from people by giving false promises. This is usually done by ripoff companies. Contractual limitations are the dollar limit or cap for repair and reimbursement of damaged products. The company is not stealing your money; rather, they are limiting the amount of money it will spend repairing or replacing your equipment or system. 
The scams are done by fly-by-night companies. They have no license or permit and have made up service agreements that look promising. Their goal is to make people subscribe to their service and run away with the money. 
Contractual limitations can be found in the terms & conditions of every genuine company. If there are any exceptions or services they don't provide under certain circumstances, they mention it in their agreement (fine print). The genuine companies will have the proper license and will have subscription charges as per industry standards.
Protecting Yourself From Home Warranty Fraud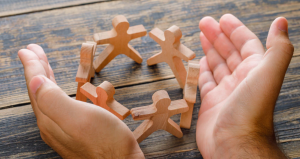 Fraudulent activities happen all the time, and as a customer, what you can do is be aware of these frauds. 
If you want to prevent yourself from becoming a victim of these scams, you must follow the following steps:
Check

the authenticity of the existing warranty with your

real estate agent

(if the previous house owner is transferring the warranty to you).

Do your

due diligence

. Find out the authenticity and licensing of companies by calling the District of Columbia Attorney General's office or by emailing them at

consumer.protection@dc.gov

.

Clear all doubts with the company

representatives

before signing the contract. You may ask them about their license, claim process, emergency services, etc.

Read the

fine print

. You can find many hidden costs, loopholes, and conditions that may affect your claims or services.

Never give away your

personal information

before confirming the company's authenticity.

Check

the reviews and complaints about the company on platforms like BBB, Yelp, and Trustpilot. 

Check for the experience and reputation of the company. Note that fly-by-night companies don't survive in the market for over a few months.
Top 3 Home Warranty Companies To Consider
There are some scammers in this industry, and you might have seen one too. But, several genuine companies are trying their best to provide services to homeowners. Below are the top 3 home warranty companies operating in the industry with a higher success rate in customer satisfaction and fewer complaints.
Best for comprehensive coverage.
Offers - First month free subscription
Promises response time of within 48 hours after you make a claim.
Has optional coverage for pool/spa, septic system, and well pump.
Emergency service available for appliances.
All states except CA & WA
Coverage up to $6,000/appliance
Offers - Discounts on air filter and other appliances, Assists in smart home tech installation, $50 off on plans, and Referral Off ($25 gift card). These discounts are available exclusively to AHS members.
It has a network of 17,000+ contractors and offers 24-7 customer support.
Offers add-on coverage of roof repairs up to $1,500, the highest in the industry.
Offers more customization on plans, thereby giving you control over your expenses.
Offers cheapest monthly premium.
Offers - $150 off on any plan and extra 2 months free
Technician at your doorstep within 48 hours for emergency claims and 4 days for regular claims.
Offers free roof coverage .
Offers an unlimited number of covered repairs and is available in 50 states plus the District of Columbia.
Home Warranty Companies To Avoid
While searching for home warranty companies, you may come across some names you need to avoid. The following is a list of companies you must avoid at any cost. They are on the list (of worst home warranty companies) because of their history of accumulating red flags by scamming and deceiving people.
New Home Warranty 
Homeowners have received many pink letters (final notice) in the name of this company, asking them to pay the monthly subscription. Most of the victims were elderly people. The Scampulse website has many complaints about this company for sending scam letters and it is not listed on the Better Business Bureau website. 
Home Warranty Direct 
This company has no official website or is accredited by the BBB and has several complaints on the Scampulse forum. Home Warranty Direct is infamous for sending final notices to homeowners without the sender's or any employee's name. They also include fake checks if the receiver is willing to pay immediately. 
Home Warranty Solutions 
Homeowners have complained multiple times on consumer forums about getting scam letters from this company. This company has no website and is unaccredited by the BBB. Many have complained about not receiving refunds after canceling their subscriptions.
Home Warranty Resolutions 
This ripoff company sends urgent notice of the expiration of a warranty to new homeowners. It tries to mislead people and asks them to send money to renew their warranty. There are many complaints on Scampulse regarding this company's scam letters and misleading information.
What To Do If You Get Scammed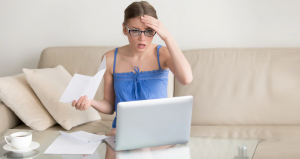 There are three ways you can move forward when you get scammed by a home warranty company.
File a lawsuit at a Small Claims Court 
You can file a case lawsuit at a Small Claims Court for the company's bad faith denial of your claim or failure to pay for all expenses on covered claims. You can file a lawsuit in this court if the amount you are suing for is $10,000 or less. The upper limit may differ, but $10,000 is common in most states.
The judge will decide whether the company should reimburse or refund your subscription amount.
File a complaint with the Department of Insurance 
You can rely on this department when your home warranty company doesn't respond to your requests, fails to reimburse you multiple times, and has denied your claims for no solid reason.
The state's department will conduct an investigation, and you can follow the progress of the complaint on their official website.
File a consumer complaint with the Office of the Attorney General
You may file a complaint at the Attorney General's office as a last resort. You must mention the complaint form's business details, transaction dates, amount, contact information, etc. Your complaint will be in public records, and anyone can see it.
The Office of the Attorney General's Consumer Protection Division will analyze it and file a civil lawsuit in the public interest. You will receive a notification that your complaint has been submitted. You can follow the process on their portal.
Are All Home Warranties Scams?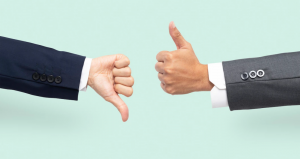 The industry may have its share of scammers and fraudsters like any other, but not all companies are scammers. You will find several genuine and reputed home warranty companies that strive to satisfy their customers. These companies are connected to a network of thousands of technicians spread across the nation, ready to service your systems or appliances 24×7. 
An authentic home warranty company will have clear terms & conditions, and the representative will help you understand the contract. Finally, a company with more positive reviews, years of experience, a good reputation, and a better rating on the BBB website will have people's trust.
How To Choose A Reputable Home Warranty Company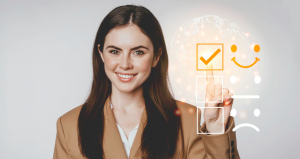 Choosing a reputable home warranty company could be difficult, especially when you have no expertise in analyzing them. The steps below will help you shortlist a reputable home warranty company:
Availability of their service in your state. Shortlist the companies that offer quick and excellent service in your locality. 

Speak with your neighbors who have a home warranty plan or with your real estate agent to get the list of the best providers in your locality.

Go through the

terms

and

conditions

of the company before you sign the contract.

Get a thorough understanding of the company's reputation and performance by visiting platforms such as the

Better Business Bureau

,

Yelp

, and

Trustpilot

. 

Make a list of the appliances and systems that require coverage and shortlist the companies that provide coverage.

Finally, compare home warranty plans, such as the prices, services, coverage options, add-ons, offers, etc., of the shortlisted companies and choose one.
Now, let's look at the qualities of a great home warranty company:
Clear information about their plans, prices, and coverage. 

Seamless

claim

process and a 24×7 customer support line. 

Special benefits such as flexible plans, free subscription for the initial months, no-fault protection plan, etc. 

Transparency at every level of operation and

service fee

as per industry standards. 

Network of professional and licensed technicians/contractors.

Fewer negative reviews on all platforms, and the number of

complaints

they resolve yearly.
Is A Home Warranty Worth Buying?
Home warranty plans from genuine companies are a worthwhile investment. All systems and appliances at your home may require coverage once they run out of the manufacturer's warranty. The coverage requirement becomes more glaring when your appliances start aging and become prone to wear and tear issues. At this stage, a good home warranty plan will not only help you maintain your appliances, but it will also help you save money on maintenance.
Frequently Asked Questions (FAQs)
Is A Home Warranty Letter A Scam?
If you receive a letter or postcard urging you to call a number or pay a monthly installment for home warranty coverage, it's a scam. You can confirm the same if the letter's tone is threatening or time-sensitive. The letter will also mention the expiration of your warranty term, which is nothing but false. Never share your personal information or bank details with them over the phone or via mail.
How Do I Stop Home Warranty Letters?
The letters are usually targeted at new homeowners, and should stop within a few months. If not, you can contact your local post office to resolve this issue.
What Is Home Warranty Direct Final Notice?
It is a formal letter in pink color suggesting that your home warranty is about to expire. It also includes the mortgage lender's information, which is not difficult to acquire. Though it looks genuine, these letters are scams too. The company sends an auto-renewal notice only if you or the previous owner had applied for the warranty.
Why Did I Get A Home Warranty Letter?
Scammers usually get homeowners' details from public databases such as county deed records and send letters to extract money from them. Never respond to them or send money into their account.
Is Home Warranty Resolutions Real?
No, Home Warranty Resolutions is a ripoff company, and it's trying to scam people by sending pink letters. There are several negative reviews about this company in several consumer forums, and it's not accredited by the Better Business Bureau either. The customers who are already subscribed to this company's service have a hard time canceling their subscription, and there are cases of non-refund after cancellation.
How Do I Appeal A Home Warranty Denial?
To appeal, consider following these steps:
First, contact the company representative regarding the issue. You will be given the proper steps to appeal for the warranty. If you are not satisfied with their response, follow the next steps.

Keep a log of your mails, messages, and phone calls with the company. 

Bring in a third party for re-evaluation of the issues in the appliance. Get a written statement.

Reach out to the

attorney general

's office if necessary. The

attorney general

's office always deals with warranty scams and service

denial

issues.
If nothing changes after these steps, you can file a lawsuit in a small claims court.
What Type Of Lawsuit Can You File Against The Company?
You can file a lawsuit in a small claim court for:
Bad faith

denial

of a

claim

Failure to pay for all

costs

on a covered

claim
Is Home Warranty Solutions A Legitimate Company?
No, Home Warranty Solutions is not a legitimate company. This company is infamous for selling fake home warranties to people and stealing their money. You can read about their scams on the Better Business Bureau website and customer reviews in various forums.
Who Regulates Home Warranty Companies?
The Federal Government and State organizations regulate home warranty companies. The federal government is responsible for setting the standards, and the state decides how to enforce them without breaking federal law. Because of this, the laws and regulations vary from state to state.
The regulatory bodies are:
The Federal Government

Department of Financial Services (New York)

Texas Real Estate Commission (Texas)

Minnesota Department of Commerce (Minnesota) 

Florida Office of Insurance Regulations (Florida)
National Home Service Contract Association is another non-profit body responsible for helping these companies follow best practices and business ethics. Finally, the Commissioner of Insurance in each state monitors the functioning of these companies.
What Happens If A Home Warranty Is Not Honored?
Home warranty claims can be denied for many reasons. Some of them are:
Poor maintenance 

Improper installation 

The claim amount exceeds the coverage cap
In the above cases, you cannot do anything but pay out of pocket for the repairs or replacement. The case may differ as per your company's terms and conditions.
If the company denies the claim for any other reason, you can get the job done by a technician and make him write a report on the issue. It will be beneficial to strengthen your claim. Getting a second professional's opinion is also a good idea.
Is The US Home Guard Home Warranty Division Legitimate?
Yes, US Home Guard is a legitimate company.
Is It A Good Idea To Buy An Extended Warranty?
Extended warranties are great for extending the original warranty on your appliances. But buying an extended warranty for each product will break your bank. That's why buying a home warranty is a better option, as it offers a blanket cover for all the appliances, such as the air conditioner, cooler, water heater, etc. Finally, buying a home warranty will cost you a lot less than buying extended warranties on every individual product.
How Long Are Home Warranties Good For?
Home warranties are good as long as you have systems and appliances in your home. Homeowners usually buy home warranties for one year, and if satisfied with the service, they renew/extend it. You can extend your warranty for as long as you want, which will help keep your home appliances and systems in good condition.
What Does A Home Warranty Cover That Insurance Doesn't?
Home insurance is blanket coverage for the loss or destruction of the items in your household during natural disasters or burglary. This means the insurance company is not liable to pay for regular servicing, repair, or replacement parts of your appliance. 
Here, a home warranty comes in handy as it covers what a homeowner's insurance policy cannot.
Can I Get A Refund On My Home Warranty?
Yes, most companies offer a full refund within 30 days of request. First, contact the warranty provider and request a cancellation. After subtracting the cancellation fee, they will process the request and refund the remaining amount.
How To Cancel A Home Warranty?
You can terminate the warranty by calling the representative over the phone. Or you can write a letter or email to the provided address. The cancellation request will be accepted immediately, which will take a few weeks or a month. However, the cancelation process depends on the company you choose. Some companies may take more than a month to cancel the subscription, and some companies might charge you a cancellation fee of $25 to $75.