Does American Home Shield replace HVAC units?
Published Date: August 3, 2022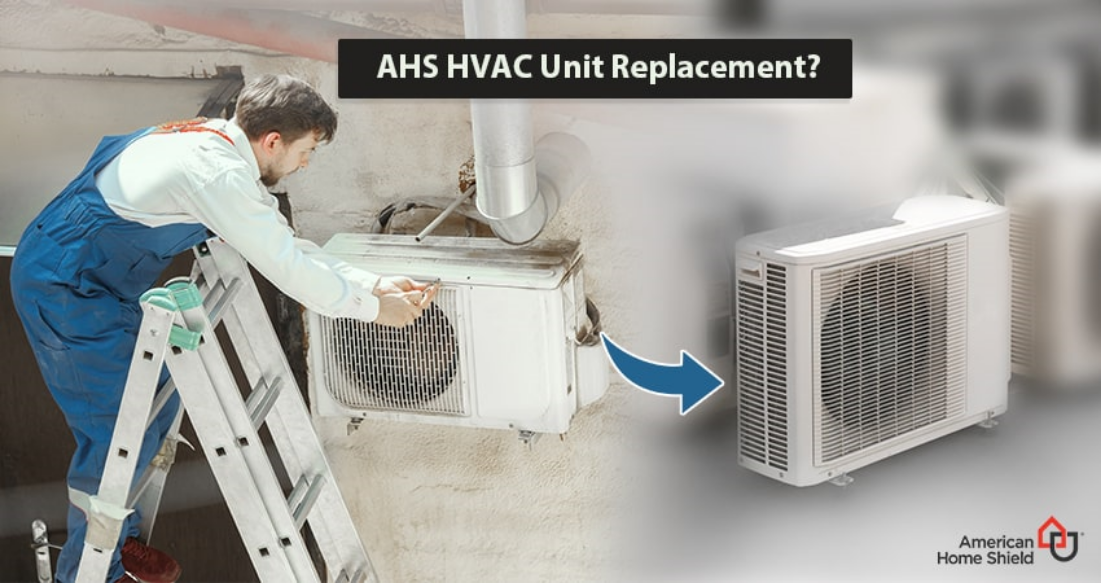 American Home Shield is an industry leader known for its high quality of services. If you are an AHS customer wondering whether it will replace your covered HVAC unit, it may. However, American Home Shield HVAC replacement comes with some limits and regulations. Read this detailed post to learn everything you need to know about your HVAC replacement process. 
When Will AHS Replace HVAC Units?
AHS provides coverage and offers replacement to the items that are included in its home warranty plans. However, the company will only make a replacement if your HVAC is beyond repair or its repair cost is relatively higher than the replacement. 
If your HVAC unit meets this requirement criteria, AHS will arrange a new system. The company is only responsible for installation of the replaced item and/or parts of similar capacity and features, but not for comparable dimensions, brand, or color.
How Does The AHS HVAC Repair/Replacement Process Work?
When your HVAC stops working or breaks down, you can put up a service request by submitting a claim.
Contact AHS by calling its customer service phone number or submit your request online by logging into your customer portal on its website. 

A customer service representative will then process your request and assign a technician to visit your house.

The technician will arrive at your place, diagnose the problem, and inform the company. The company will verify your issue and process it further if your HVAC falls under the replacement criteria.

Upon successful verification, AHS will replace your HVAC unit or any faulty part that needs to be replaced. 

Under normal circumstances, AHS will make the HVAC replacement within three days. But during weekends or holidays, the process may take longer. 

Lastly, you will be required to pay the service call fee (as mentioned in your agreement) to the technician/contractor.
Cash payment policy: Sometimes, when AHS can't make an HVAC replacement, it may offer a cash out option for that replacement. This amount will be based on the retail cost of your unit minus any service fee or deductibles.
Covered HVAC Parts/Components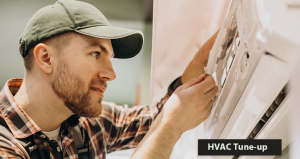 American Home Shield provides cooling and heating coverage under all three of its plans; ShieldSilver, ShieldGold, and ShieldPlatinum. Take a look at the following table to understand the detailed coverage of HVAC units:
UNITS

Parts Eligible For Replacement

Air Conditioning with ductwork

Ducted central electric split & package units, wall air conditioners, mini splits, and central ac unit.

Compressor

Regarding ductwork: Plenums, dampers, leaks or breaks in ductwork from air conditioning and/or heating units including registers or grills.

Heating with ductwork

Forced air (gas, electric, oil), wall mounted heaters, floor furnaces, package units, heat pumps, and room heaters.

Regarding ductwork: Plenums, dampers, leaks or breaks in ductwork from heating and/or air conditioning units including grills or registers.
AHS also provides a replacement for other covered systems and appliances. If your appliances are covered with an AHS warranty plan, read our detailed article and learn more about the AHS appliance replacement process!
AHS HVAC Replacement Limits & Exclusions
AHS does have some dollar limits on replacements. For instance, if you're seeking a replacement for air conditioning and heating units of up to 5-ton capacity, AHS will pay upto $1,500 per contract term. 
Apart from the dollar limits, there are some general exclusions due to which AHS may decline your claim. These include breakdowns or repairs caused by identified pre-existing conditions, accident, fire, electric failure, water damage, misuse or abuse by pets, pests, earthquake, storms, Acts of God, manufacturer's defect, or removal of parts. 
Note: There may be some other exclusions to your contract so, we recommend you to read and understand your contract thoroughly.
AHS HVAC Tune-up
You can avail of HVAC tune-ups at $75 per unit under the ShieldSilver and ShieldGold Plans. Your AHS warranty also offers one free HVAC tune-up with ShieldPlatinum Plan. The spring and fall tune-up will include the following:
Inspection (A/C in spring, heating unit in fall)

Thermostat and filter checks

Capacitors and operations testing

Clean/tighten electric connections

Test safety & limit switches

Refrigerant levels and systems pressures checks (A/C check in spring)

Burners' cleaning (heating unit in fall)

Heat exchanger checks (heating unit in fall)

Pilot system inspection (heating unit in fall)
If you add the heat pump system to your plan, you will get the following additional tune-ups:
Test temperature split

Condenser coils washed with water

Evaporator coils' checks
How Much Does AHS' HVAC Replacement Cost?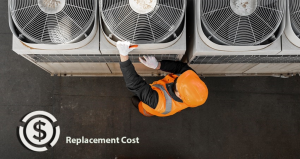 American Home Shield will pay the replacement expenses of covered HVAC systems' upto a specific limit. However, the service call fee and monthly or yearly premiums are your responsibility.
The average pricing of AHS warranty plans ranges between $24.99 to $79.99 per month and up to $700 annually, depending on the amount of deductible you choose. AHS offers three options on the service call fee or deductible, i.e., $75, $100, and $125. 
Want customized prices with great discounts?
AHS HVAC Replacement: Customer Reviews
Some customers have claimed that American Home Shield refused to make replacements for their HVAC, and the technicians who diagnosed the problem were also not qualified. On the contrary, others have stated that they got the services done promptly and even replaced their product in under 48 hours. 
The Bottom Line
The American Home Shield HVAC replacement policy is easy but has certain limitations. So, to avoid any claim denials, read the provided service agreement carefully, understand the terms, and ensure that your units meet every requirement.
Frequently Asked Questions (FAQs)
Is American Home Shield Worth it?
It can be a wise investment for homeowners due to its extensive range of warranty plans, nationwide availability, five decades of experience, and quality services.
Will My 20-Year Ac Unit Be Covered Under The Ahs Home Warranty?
AHS covers systems and appliances regardless of age, make, and model, so it can include your years old air conditioning unit. On top of that, it also provides coverage for unidentified pre-existing conditions.
How Long Does An American Home Shield A/C Warranty Last?
Similar to most home warranty companies, plans offered by AHS last for 12 months or a year, after which the plans will get renewed. If you choose to opt-out of the contract, you must notify AHS 60 days before your contract's expiration date. Otherwise, it will get renewed automatically.