Security systems for pre-wired homes ensure your family and valuables stay safe in these times of uncertainty and rising criminal activity. However, the systems need to be well maintained at all times and require you to keep a close eye on components to prevent them from disconnection or malfunction. To maximize your wired security system efficacy, you must identify its advantages, critical security aspects, devices to connect, and cost.
This detailed post will help homeowners moving into a new house, and existing residents, understand the crucial aspects of wired home security systems to ensure that a high safety level is maintained. Find out several intricate details of a pre-wired security system in the sections below.
Everything You Need To Know About Wired Security Systems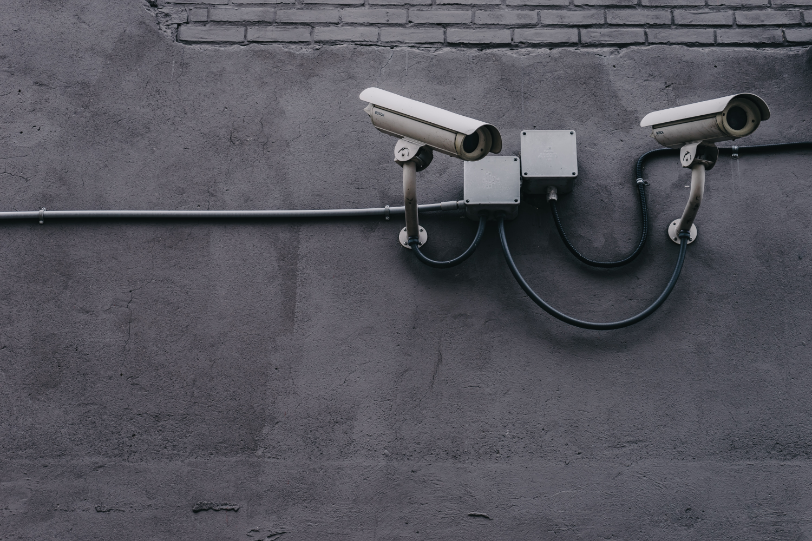 Wired systems are connected to your home's electrical unit, and need to be in sync with your landline connection so that you can get in touch with the base station for assistance. If your home is pre-wired and you need to add new equipment to the system, you can do so without much of a hassle. However, if you need to wire your new home, you must drill into walls and ensure that the layers are sealed back properly once the job is complete.
For a family moving into a large property, wired home alarm systems are a plus because connection rarely gets disrupted. If you plan on moving into a bungalow with a wired home security system, you won't have the stress of replacing batteries in equipment, thus ensuring no delays in emergency protocols.
You can also integrate your pre-wired alarm system with your mobile phone application and receive live, timely updates. It is a handy feature to help you keep an eye on your home when you are away on vacation, or just want to look out for children and pets.
Benefits Of Pre-Wired Security Systems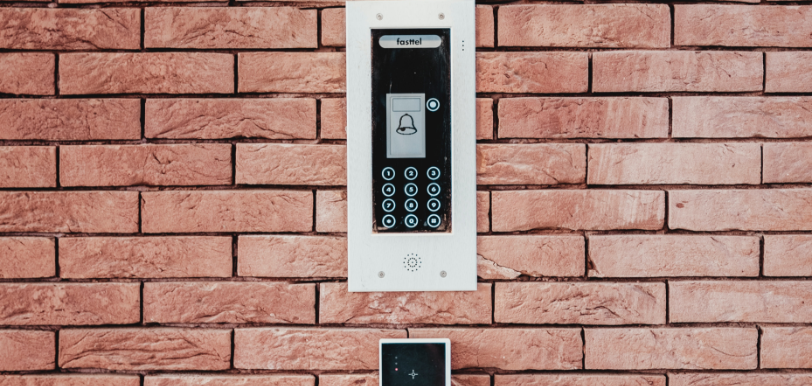 There are several advantages for new homeowners who opt for pre-wired systems, and existing owners that already have wired alarm systems installed. We've listed the benefits below so you know what to expect from your system.
The Option To Choose Components
Suppose you decide to opt for a wired installation procedure when moving into your new residence. In this case, you can request that the technicians wire certain components at that time, and specific devices later, depending on your budget and requirements. Here's how you can go about this process:
Let's say you wish to wire security cameras, burglar alarms, and CCTV units. Go ahead and advise the technicians about the specific devices that require wiring
After a couple of months, if you feel the need to add new components, all you have to do is get in touch with the security company that conducted the previous installation procedure
Request the team to wire all the new components that you think are necessary to enhance your home's safety
Pre-Installed For Existing Homes
Residents living in pre-wired homes do not have to upgrade their existing home security systems, since many critical devices are already installed. You should understand the following factors about homes that are already pre-wired.
A one-time upfront cost is paid at the time of installation, so no hidden charges can creep up later on
In the case you want to upgrade your system, you may be required to pay for home automation, smart home devices, lighting controls, etc
Switching To A New Provider Is Easy And Cost-Effective
For homes that are electrically wired, switching to a new provider is easy. If you are not happy with your existing service, all you need to do is find a suitable provider that fits your home's requirements and make the switch.
Here are a few crucial tips to keep in mind while making the switch to a new company:
The key to finding the perfect professional monitoring company is research and understanding whether the company's services meet your expectations
Even though you will not be paying for any installation cost, you will be required to pay a monthly or annual service charge, depending on company policy
The Chances Of Your Devices Getting Stolen Are Minimal
Since components, like your wired security camera system, window sensors, door alarms, entry doors, etc., are connected by wires to the control panel, it is not easy for a thief to quickly pull them out. Wired security systems are not simple to cut into and require the correct set of tools. Check out the pointers below to help you keep your equipment safely in place.
Ensure that all equipment is well maintained and no loose connections are found
If any piece of existing equipment is faulty or malfunctioning, you should immediately get the item repaired or replaced for your safety
Dependable Safety Features And Strong Signal
The best-wired home security systems cannot be tampered with by intruders and are not easy to disrupt at any point in time. Since wires are placed at the time of installation, and the walls are then sealed back, the chances of any malfunctions occurring are low.
You should also know that the signal reach for hardwired systems can span up to 900ft. a generous distance for large homes. Some of the important tips for maintaining your hardwired security system and signal strength in good condition are mentioned below.
Conduct dummy signal tests of your devices, once every six months, to make sure they all connect to the base station
Double-check that everyone using your existing alarm system is comfortable with the different functionalities of each device
Pre-Wired Security Systems Won't Let You Down
All pre-wired systems use robust communication wires to facilitate prompt emergency reporting to the control center. You are assured that the problematic situation you are in is taken care of at the earliest.
Here are some more beneficial features:
Wired security systems use a range of wires through a landline connection, which then connects to the base station
Since these systems do not rely on cellular monitoring services, the chances of any disruptions occurring are minimal
How Secure Is A Wired Home Security System?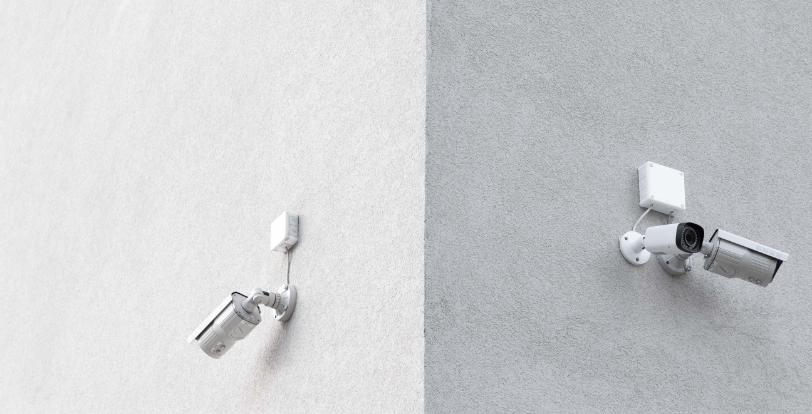 Wired security systems use cables that interconnect one system to another, contributing to strong connectivity among devices. This helps your devices stay in sync during a crisis and keeps your family safe at all times.
It is also essential to remember that these systems do not require batteries or charging, which means that the chances of any disruption occurring in monitoring services are next to nothing. The notable points mentioned below will help you better understand the safety features of a pre-wired system.
Wired security cameras use an ethernet cable to record activity, so even when your Wi-Fi is down, they continue to record footage.
The equipment associated with wired security systems, in most cases, is installed professionally. This keeps all system components intact and minimizes future error.
Pre-wired systems cannot be disabled just by cutting wires. Disruptions only occur if the wires that communicate with a phone line or monitoring station get disconnected.
Your security system's alarm panel also has safety features to help you in case of an emergency.
Further reading – What To Look For In A Home Security System
What Should I Pre-Wire In My New Home?
It is imperative that you pre-wire components that enhance safety for your family in the long run. Most alarm companies offer to wire all components in a standard household. However, the trick to understanding what to pre-wire is knowing your requirements and home size. Some of the most critical areas in your home that may require monitoring are mentioned below.

Entry doors

Windows

Entry gates

Garage doors

Hallways

Living rooms

Bedrooms

Garden

Attic
Now that you know some of the most vital spaces that require monitoring, you should also be aware of the components included in a pre-wired system. They are:
Door sensors

Window sensors

Smoke detectors

Heat detectors

Glass break sensors

Sirens

Motion detectors

Keypad

Sirens

Voice control integration

Yard Sign

Flood Sensor

Indoor cameras

Outdoor Cameras

Thermostat
How Do I Know My Current Home Is Pre-wired?
What you first need to know about pre-wired systems is the importance of a landline connection. If you do not have a landline, your home is not pre-wired because these systems' are connected to a mainline connection leading to the base station.
If you live in a rented property, get in touch with your landlord to find out whether your home is pre-wired. Another way to decipher whether your home is pre-wired or not is to inspect your security devices. If you notice wires connected to these devices, the chances of your home being pre-wired are high.
Are Wired Or Wireless Security Systems Better?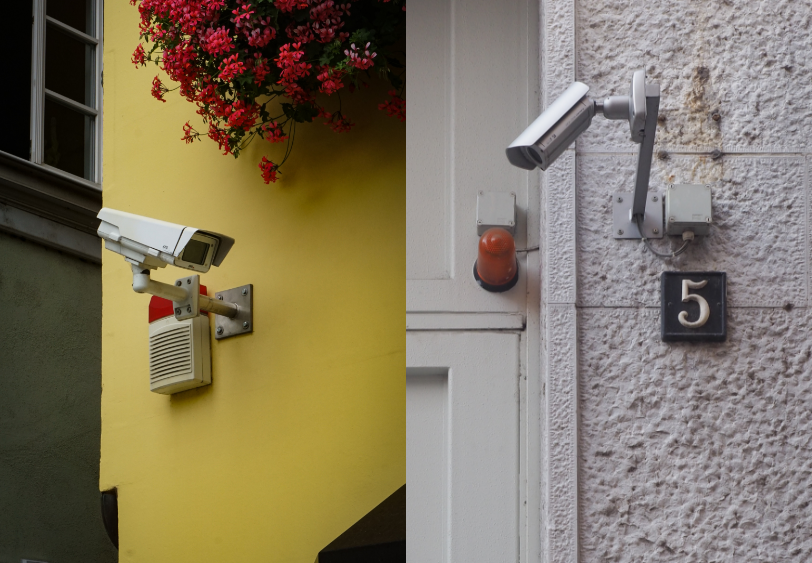 Which home security system you choose depends on the size of your home, budget, amount of equipment required, and available time. We've listed the pros and cons for both of these systems, so you know what to expect.
Pros Of Wired Security Systems
Wired security systems do not require radio frequency towers or sensors to connect to a base station. They rely on wires integrated into your landline, thus reducing the chances of false alarms.
Wired security is not easy to hack, considering it is attached to a landline connection and is not digitally automated.
There is no hassle of changing batteries or charging equipment, since wires get the job done.
Cons Of Wired Security Systems
If you are moving into a new home, installing a wired security system is an expensive undertaking and can exceed the budget you have in mind.
A high installation fee is required to install a wired security system, and installation usually takes a few days to complete.
Uninstalling wired security requires drilling into walls and dismantling a lot of equipment. Also, only professionals can separate the wiring connected to devices.
Pros Of Wireless Security Systems
Wireless systems use the latest cellular technology and are easy to install. These systems can also be installed using the DIY approach if needed.
You can convert a wireless home security system to self-monitoring.To upgrade your system, you need to get in touch with your current company and update your requirements and contract.
If you are changing homes, you can easily remove your existing system and install it in your new residence within a few hours.
Cons Of Wireless Security Systems
Wireless security systems rely on Wi-Fi signals, which can be disrupted by a power failure or bad weather.
The wireless system's components require batteries and need to be changed periodically, resulting in high costs.
Wireless security systems generally cover a range of 500ft. which is not ideal for large properties.
If you want to convert a wired alarm system to wireless, you should be aware that these systems are ideal for smaller homes and people on the move. However, you can also enable self-monitoring for your existing alarm system if you are using wireless technology.
On the other hand, wired security systems are perfect for folks that don't move around a lot and homeowners who require constant surveillance. Wired security systems are also more durable and tend to last longer, as compared to wireless systems.
How Much Does A Wired Security System Cost?
The installation fee for a wired security system ranges from $99-$1,000 for apartments and smaller homes. For bungalows or larger homes, this cost could vary between $2,000-$4,000. Prices for monthly and annual plans fluctuate from company to company. The table below lists the best-wired security companies and their costs. Opt for a free quote from the company of your choice.
| | | | | |
| --- | --- | --- | --- | --- |
| Company | Monthly Cost Of Plans | Service Availability | X-Factor | |
| ADT | $27-$63 | 46 states | Flexible payment options available | |
| Abode Home Security | $8-$20 | 48 states | Customizable smart home application | Get Quote |
| Ring Home Security | $3-$10 | 50 states | Additional home security accessories available | Get Quote |
Note– The cost of plans may vary, depending on your state of residence, and are subject to change at any given point in time.
How To Choose The Best Pre-Wired Security Plans?
Choosing the best security package for your home requires a step-by-step analysis of the company's offering and the system's compatibility requirements. Check out the pointers below for selecting the best wired security plans.
01
Scroll Through The Top Company's Plans And Services
You must first analyze all of the plans provided by the top companies. To do this, you can ask your friends and family about their experience with these companies, and read reviews online of other customers' experiences. You should pick a plan with powerful devices to ensure your safety in critical situations, like hostage emergencies and burglaries.
02
Inspect The Cost Of Plans
View the costs for all of the top companies' plans. Make sure to select an option that suits your budget requirements, whether you plan to use an old security system, or move into a new home that requires wiring.
Once you have chosen a plan, claim your free home security quote from the company of your choice. If you are not satisfied with the quote received, opt for another one from a different company. Once everything is finalized, your services will be activated within 2-4 working days.
The Bottom Line
Pre-wired security systems are connected through the walls and underneath the flooring in your home. Though these systems are older and tend to be cumbersome, as compared to wireless systems, they still hold firm in today's day and age. The trick to getting the most out of your home security system is to maximize its benefits to suit your home's safety requirements.
Frequently Asked Questions
What is a hardwired security system?
A hardwired security system means that the security devices in your home are activated using wiring to connect to a central base station. Any hardwired alarm system will require a primary landline connection to function. You should also note that a hardwired security system installation does take more time, compared to a wireless system. However, the peace of mind provided and benefits of hardwired systems are tremendous in the long run.
Can a wired security system be hacked?
The chances of wired alarm system kits getting hacked are minimal. For hackers to break into a wired system, they would need to tamper with the landline connection, which cannot be done without access. Also, for a hacker to gain access to the landline connection, it would require at least a couple of hours to crack.
At any time, if you notice a break-in or someone tampering with your devices, you should immediately call the police.
What happens to a pre-wired security system when the power goes out?
If the power goes out, you do not need to worry about your pre-wired systems for a while. The rechargeable battery backup will immediately kick in for a set duration of time. However, you should know that these batteries will eventually die down if used to their maximum capacity.
How Do I Convert A Wired Alarm To A Smart System?
There are several ways to make your wired alarm system smart. First, you can transform your existing system into a hybrid alarm system. These systems are hardwired, but also function smoothly with wireless devices and sensors. To do this, you must get in touch with your home security provider, and request the team to check your current devices and wiring. The company will lay out a plan of action to continue using your existing home security system, in conjunction with hybrid security system components.
Another option to go smart is to convert your alarm system to the internet. All you need to do is purchase an alarm panel that connects to the internet. Once the alarm panel is integrated, you can enable smart home and voice control functionality for your home's specific security devices.
Should I opt for DIY or professional security wiring?
In most cases, wired security systems need to be installed professionally. Since these systems require drilling and opening up of walls and flooring, it can take a few days for the whole process to be completed. However, with wireless systems, you can opt for DIY installation, since you have to follow the appropriate installation steps in the user manual. The process of wireless installation should not take more than five hours.
How to install a wired security camera?
The first thing you will need to do is identify the necessary equipment required to install the cameras. You will need an HD DVR box, wires, screwdrivers, and duct tape in hand while installing the cameras. Once all of your equipment is ready, identify the locations where you want to set up the cameras. Then connect the wires into your camera holdings and DVR box. Finally, you must test your camera system to make sure it is recording footage, and you can view it without any disruptions.