The insurance and extended warranties business sounds almost magical- You pay a nominal premium (and a deductible on a case-by-case basis). The insurers give you services worth at least 1.5-2x that amount? You may have often wondered how they do this as the home and auto warranty companies are curiously silent on this topic. Consumera.com has the answers for you; with your best interests at heart, we will tell you how warranty companies make money and how they are regulated.
Understanding what warranties are and how companies handle their warranty business will give you a better insight into which one is worth your hard-earned money. When you know who makes money on extended warranty, you will be able to distinguish between marketing claims and the ground reality.
The first thing to understand is what are warranties, service contracts, and the difference between warranty and insurance. Which one applies to you, and what should you be aware of when you file a claim with your service provider? Let's begin by figuring it out.
Difference Between Warranty And Insurance
Warranties use so many of the same terms as insurance policies that one may think they are the same kind of product. Conceptually and in terms of how the companies make money, they operate very similarly. However, there is an apparent legislative and regulatory difference between a warranty, service contract, and insurance, which ultimately makes them very different for legal enforcement (which is what matters to us, consumers).
The thought process and mechanism behind warranty and insurance are very similar. People want to minimize financial losses as much as possible and account for uncertainty. These products help you hedge from the losses that would arise from damage or liability for damage caused by the specified events.
What Is A Warranty?
According to the Federal Trade Commission, a warranty is a promise made by a chain-of-custody member, such as a manufacturer or seller (or even a 3rd party warrantor), to ensure that the claims made by a product, stand true. It is a term in a contract that describes what the warrantor shall do should the product not function as originally described or intended. Strictly speaking, a warranty of the above kind has its cost included in the product's total price. You don't have to pay extra.
There are a few different types of warranties:
A manufacturer or seller explicitly lists down their obligations, liabilities, and lack thereof concerning the sale of the product to the buyer in a written warranty. As a buyer, you should carefully read the written warranty to find out
who the warrantor is
Who is responsible for executing the terms under which the warranty is claimed
What they promise to do if the product fails to function as intended
What parts or components or replacements they will cover and not cover
What happens if the product continues to fail
What limitations apply to the warranty or your responsibility in maintenance, installation, or filing claims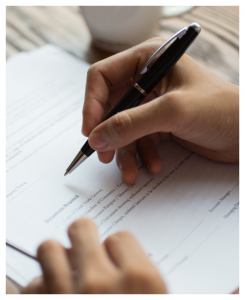 | | |
| --- | --- |
| INSURANCE | SERVICE CONTRACTS |
| Provides the buyer with financial protection or reimbursement against specified losses from an insurance company by transferring the liability from the buyer. | Provides discounted repairs and replacements subject to some terms and conditions, but needs to be purchased separately. |
| Cover damages arising from such acts of God like fires, floods, earthquakes, etc. that can damage the policyholder's home. | Covers breakdowns arising from natural wear and tear |
| Vehicle Insurance transfers the liability from the policyholder to the insurance company for circumstances like damage, theft, bodily injury, and associated expenses. | Extended auto warranty covers repairs within a specific period of time or mileage, usually three years or 60,000 miles, beyond manufacturer warranty |
| | |
| --- | --- |
| | The service contracts are similar to insurance in that the insurance policies also exclude coverage when the risk of a particular event occurring is too high. For instance, having a family history of cancer may preclude you from getting a policy that covers the same. An auto warranty would not be sold for a car having more than 60,000 miles driven. |
Now that you know why a service contract or extended warranty is not an insurance policy let's see who makes money on extended warranty.
How Do Extended Warranty Companies Make Money?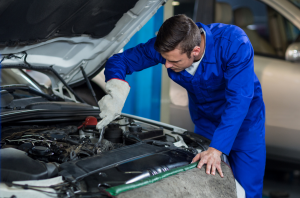 Clearly, the extended warranty and service contract companies do make money, or else there wouldn't be so many new players entering these segments every year. How can a home warranty company charge you a premium of a few hundred dollars while offering payouts worth a lot more and still run itself?
Like insurance companies, the extended warranty companies spend a lot of time with actuaries before developing their plans (like policies). Actuaries are professionals who can assess the risks involved in various segments (not just insurance) using mathematical and statistical methods. They help the warranty companies in determining the probability of the service being demanded.
As a whole area of research, the in-depth details of these calculations are beyond this post's scope, but actuaries may use factors like:
The expected lifetime of the covered products
Most common forms of damages or breakdowns
Data on common issues that have arisen in the last few years
Number of complaints on specific problems
Market rates of the services being covered
As extended warranties cover uncertain events, they need to figure out how many people might qualify for a payout and in what ways. Based on this data, they frame their plans with specific inclusions and exclusions and price them according to the specific needs of consumers. To prevent people from making frivolous claims, they will usually include clauses excluding breakdowns arising from pre-existing conditions or improper maintenance.
When people file claims that are successfully processed, the service contract provider uses the fund surplus to pay out the determined amount. As it turns out, not as many people experience the problems for which they seek coverage. Of course, they may be at significant risk for the problems occurring, but studies show that many end up needing less from the plan than anticipated.
The extended warranty companies (like insurance underwriters) must figure out how best to price the risk they will assume and charge premiums accordingly. The premium charged cannot be so high as to make the product unattractive to consumers but must be sufficient to help the companies pay out the claims. To do this, the extended warranty companies follow a variety of techniques such as:
They may reinvest a portion of the plan premiums paid by consumers in various interest generating assets. This redirection is also something insurance companies do.
When a service contract company like a home warranty company offers to undertake the repairs and replacements via their contractors, they may be able to source the parts and labor for much lower than the retail market prices. They would have a surplus amount.
They try to achieve a higher volume of sales to increase the chances of selling to those who may make very few claims and, therefore, pay out much less than they get.
The dealership who sells you a car warranty may also make money even if it is not executing the service requests.
Are Extended Warranties A Scam?
Considering the number of claims that get denied, many disgruntled consumers proclaim these services as scams. However, considering that these companies need a reputation as a reliable service provider to sustain themselves, they cannot afford to cheat their customers.
The vast number of claim denials occur due to a misunderstanding of the contract terms and conditions. Many people aren't clear about what the coverage includes, often assuming that the plan will cover every component of their item. Many misunderstand the extent of the company's liability in paying out a claim; the extended warranty companies often specify that they are only liable for a depreciated amount of an item equivalent to the customer's possession.
In the case of home warranties, the companies often specify that they have an upper limit on the liability per appliance. Auto warranty companies sell plans for cars within a mileage range and limit the age of the car.
Therefore it is essential to read the contract carefully and ask lots of questions to the sales representative of the extended warranty insurance providers. You should do your research thoroughly by asking friends and neighbors about their experiences with service contracts.
| | |
| --- | --- |
| | Third-party consumer research sites like Consumera are your secret weapon! Most extended warranty companies like to display only the most positive reviews. Consumera is an independent site with no such vested interest and posts user reviews, whether they are positive or negative, based only upon some parameters to verify authenticity. |
The reviews can help you understand the quality of service delivery by the warranty company and anticipate any surprises. We also bring you access to some exclusive deals and offers to get you a warranty plan at a much lower price than anywhere else (yes, sometimes we even beat the company).
Where To Buy Extended Warranty?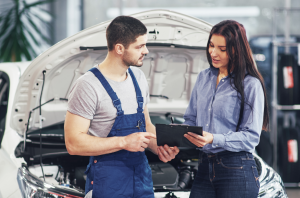 As extended warranty insurance providers personalize the plans as per your specific home or car as may be, the service contracts cannot be purchased like e-commerce. Even the official websites will ask for your contact details so that they can personalize your purchase.
Consumera is an alternative site for help with purchasing a service warranty. We can get you some unbeatable offers and connect you to representatives from these companies. The best part is that you can compare different companies at a glance and pick the one you find most suitable for a free quote.
A home warranty can also be purchased through real estate professionals when buying a pre-owned home that will come with used systems and appliances. An auto warranty can be similarly purchased from your car dealership. Some original equipment manufacturers may sell extended auto warranties.
| | |
| --- | --- |
| | It's highly advisable to cross-verify their claims with review aggregators like Consumera as these agents may earn commissions on volume of sales, thus causing them to press you with plans you may not need. For example, a newly purchased car may be covered by the original manufacturer's warranty, and hence you will have to consider whether the extended warranty will add value. |
Extended Warranty Insurance or Service Contract Regulation
One of the most common queries we get is, "can I get my extended warranty money back?". If you change your mind about your purchase or have a claim denial you want to contest, there may be less expensive ways to get your concerns across to authorities. If you find the company unresponsive, you may be able to approach the regulatory government bodies and their industry councils.
The National Home Service Contract Association (NHSCA)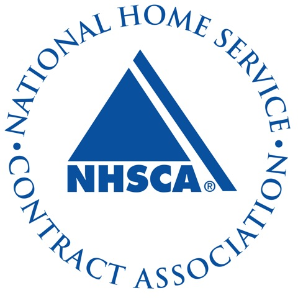 National Home Service Contract Association is a non-profit industry self-regulatory body composed of home warranty companies as members. To be an NHSCA member, the companies have to meet specific standards and disclose certain kinds of information.
They aim to promote ethical business practices and better business standards among the members. They work towards the proper enactment of all legislation related to home service contracts and contribute to regulatory proceedings. They also aim to uphold consumer interest.
NHSCA members are given a 6-digit code that verifies them as legitimate businesses. Always ensure that your home warranty provider has this number as they can get it only with a proven track record.
Service Contract Industry Council
This body is a national trade association formed by and representing service contract companies. The Service Contract Industry Council balances consumer interest with promoting ethical business practices among the companies. They also played a crucial role in framing the Service Contract Model Act adopted by the National Association of Insurance Commissioners.
The SCIC advises consumers to ensure that any company they are interested in is registered as a contract service provider in the respective state.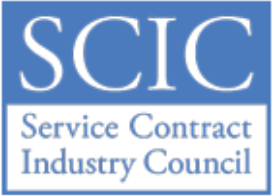 Federal Trade Commission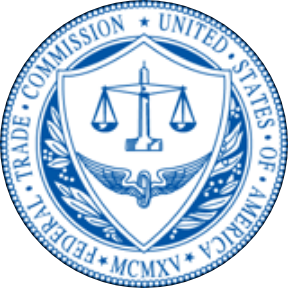 The most important organization to be aware of, the Federal Trade Commission has been designated as the prime regulatory body to make regulations for the enforcement of the Magnusson Moss Warranty Act. This law is extremely important for the protection of consumer interest with regards to warranties and service contracts. It specifies what can and cannot be incorporated in service contracts, implied and written warranties.
The Commission has been empowered to frame procedures for getting remedies in consumer disputes. They strive to keep the process fair and unbiased, free form the influence of any vested parties.
The FTC audits the body authorized by it to administer disputes related to automotive warranties, the National Center for Dispute Resolution. It is an alternative dispute resolution forum that frustrated consumers can approach for mediation and arbitration services.
Final Word: Is Buying An Extended Warranty A Good Idea?
The aim of marketing is always to convince you as a consumer that you need something, so to protect your investment, you must be able to discern fear mongering from helpful advice. You should always do your research on the performance of the service contract companies besides carefully considering how much you need.
In certain situations, an extended warranty can be very beneficial.
Buying a home warranty can be an excellent idea for a home on the market since data indicates that covered homes sell faster and better. Similarly, if your home and its systems and appliances are more than 6-7 years old, they are likely to wear out and require expensive repairs.
An older car whose OEM warranty has expired may benefit from an extended auto warranty; these auto warranty companies also have a towing and rental car allowance these days.
An auto warranty may also help save money if you have to buy a used car. However, make sure that you are not duplicating the coverage you would get from your car insurance. Secondly, if you rarely use your car, it may not wear out as much.
It's important to carefully read the service contracts and follow the maintenance procedures outlined in your product's user manuals. Extended warranties or home warranties don't cover the costs associated with filter changes, oil changes, etc. Service contracts are also designed to minimize the filing of frivolous claims or damages due to the misuse of products.
Despite the bad rap that insurance and extended warranties get, the industries have been around for over half a century, and they are only set to grow. Naturally, any company that disappoints customers will go out of business; therefore, it's in the best interests of these industries to not do that.

AMERICAN HOME SHIELD
Pioneering home warranty companysince 1971.
$2 billion in claims given since 2013.
Contractor network of 15000+

Carchex
In business since 1999
Longer-term service agreements
Covers higher mileage cars
Now that you understand the secrets behind the marketing be sure to exercise your good judgment as a consumer and make an informed decision when buying service agreements. Don't forget to leave a review at Consumera and help your fellow consumers determine which companies are worth the expense.